Chaos Group Pdplayer

PROFESSIONAL IMAGE SEQUENCE VIEWER & PLAYER
SPEED
Designed for fast, smooth playback of high resolution image sequences.
POWER
Create multi-layered compositions and make changes in real-time.
CONTROL
Adjust and grade colors on individual layers or adjustment layers. Apply 3D LUTs for color accurate workflows.
TEAMWORK
Collaborate across remote teams with intuitive markup & annotation tools.
SMART INTEGRATION
Flexible command-line and scripting controls to integrate into any pipeline.
PROFESSIONAL QUALITY
Work seamlessly in high dynamic range and output to industry standard formats.
WHAT'S NEW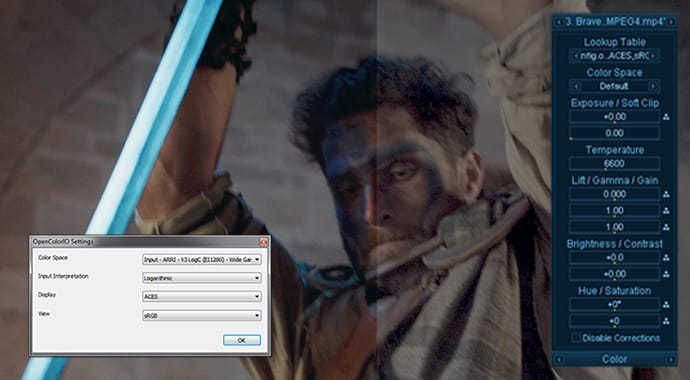 OPENCOLORIO SUPPORT
Handle color transforms in a consistent manner across multiple graphics applications.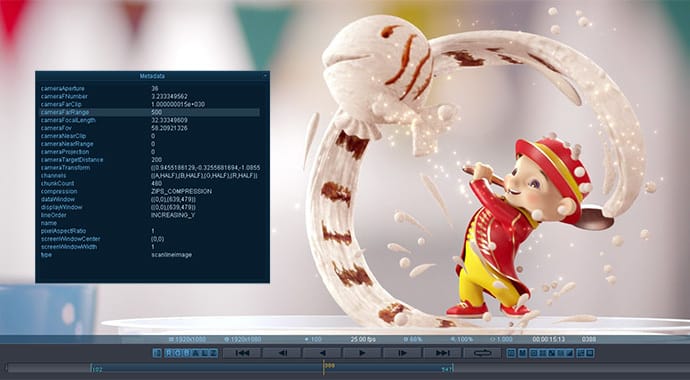 METADATA VIEWER
Displays data such as camera FOV, aperture and focal length for DPX and EXR files. (Hotkey M)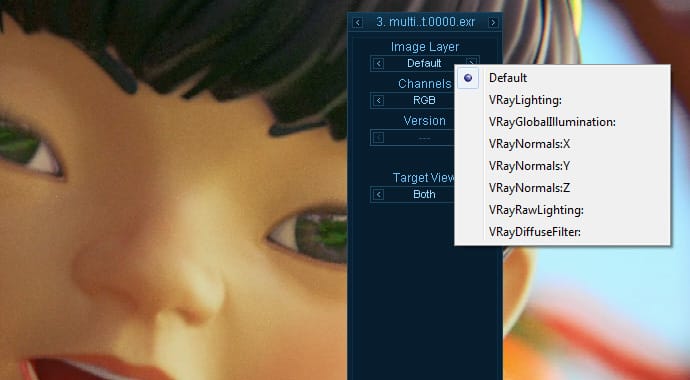 MULTIPART EXR
Faster to load and display than multichannel EXRs, and much faster when working with many render elements.

IMPROVED OPENEXR SUPPORT
Now supporting OpenEXR 2.2.0 with DWAA and DWAB compression.
SIDE-BY-SIDE STEREO
View and playback side-by-side stereoscopic images.
OPTIMIZED 4K PLAYBACK
Introducing a proprietary new intermediate .aivf format for multicore disk playback of 4K footage.

KEY FEATURES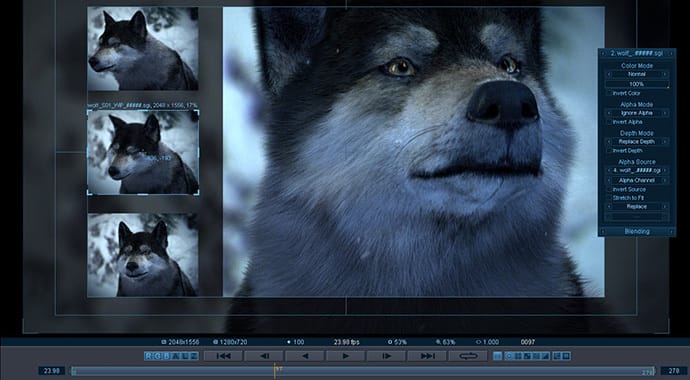 HIGH RESOLUTION PLAYBACK
Work with HD, 2K and 4K resolutions in real-time.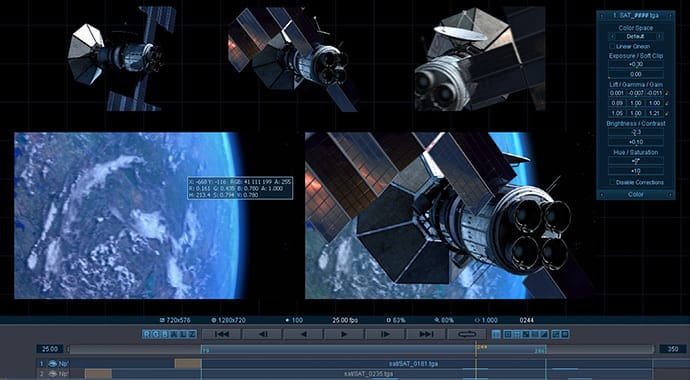 LAYERED SEQUENCES
Create sequences with an unlimited number of layers, arranged on an infinite workspace.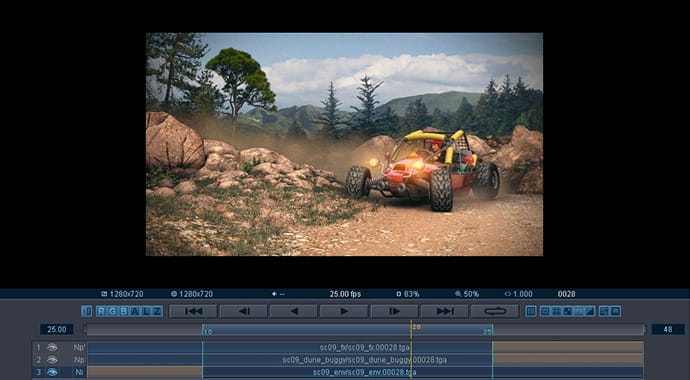 QUICK COMPOSITES
Composite layers quickly and easily in Pdplayer and export to Adobe After Effects or the The Foundry's NUKE for final output.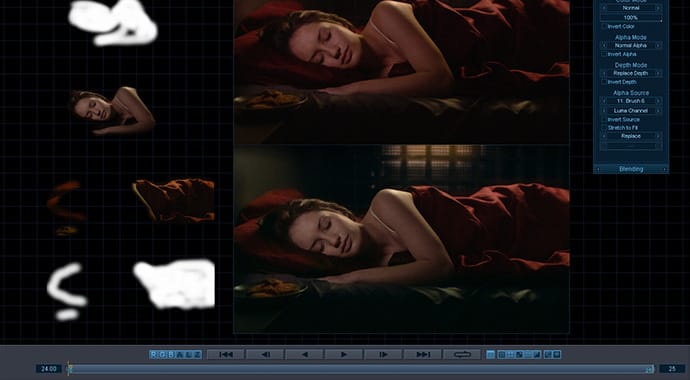 QUICK COLOR CORRECTS
Fine tune exposure, color balance, and layer blending modes quickly and easily. Add an Adjustment Layer to apply corrections to multiple layers.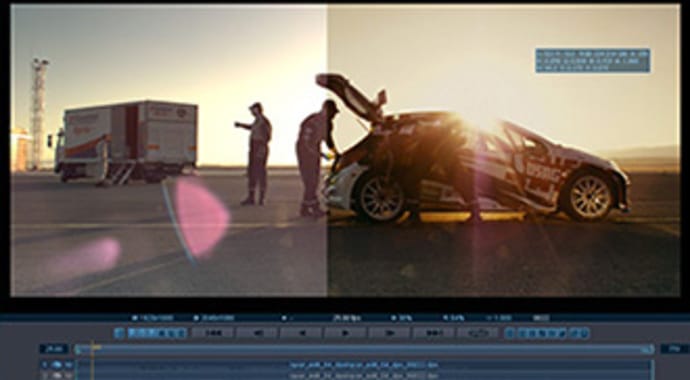 HIGH DYNAMIC RANGE
Preserve super bright image details using industry standard 32-bit file formats – OpenEXR, HDR, RLA/RPF, TIFF, DPX and CIN.
LOOKUP TABLES
Apply 3D LUTs for accurate color playback.
MULTICHANNEL OPENEXRS
View anaglyph and interlaced stereo sequences. Automatically create stereo compositions from detected footage.
ON-SET KEYING & GRADING
Key, composite and grade live on set and in real time.
BROADCAST MONITOR OUTPUT
View sequences on external devices like Bluefish444, NewTek VT, and Blackmagic Decklink.
RED® R3D SUPPORT
Work directly with REDCODE RAW R3D files – the proprietary format used by RED digital cinema cameras.
PIPELINE INTEGRATION
Integrate Pdplayer seamlessly into your pipeline with its extensive command-line and scripting support.
COLLABORATION
Markup frames and sequences and share with others working remotely.
OUTPUT
Export layers and compositions as image sequences or Quicktime/ AVI movies.

(official website : Chaos Software)