Chaos Group V-Ray for Katana

Powerful rendering for visual effects
QUALITY
Production-proven rendering with a full suite of tools to create photoreal imagery and animation.
POWER
Built to handle the absolute toughest projects and largest scenes.
SPEED
Highly optimized, adaptive ray tracing for exceptional speed and scalability.
CREATIVE CONTROL
Full creative control over lighting and look development with a variety of shaders, textures, lights and render controls.
SMART INTEGRATION
Integrated seamlessly with Foundry's Katana® and designed to fit any production pipeline.
AN INDUSTRY STANDARD
Top studios rely on V-Ray for Katana to create award-winning animation & visual effects.
WHAT'S NEW
Get smarter, faster and more powerful rendering with V-Ray Next for Katana
— now supporting Katana 3 & the new Hydra Viewer.


ADAPTIVE DOME LIGHT
Faster, cleaner and more accurate image-based environment lighting based on V-Ray Scene Intelligence.
STREAMLINED LIGHTING SETUP
New V-Ray Light creation menu and streamlined UI controls make lighting setup fast and easy.
NEW PHYSICAL HAIR MATERIAL
Creating realistic hair materials is easier than ever with melanin-based color and glint and glitter highlight controls.
METALNESS
The V-Ray Material adds support for PBR shaders with new Metalness reflection controls.
CRYPTOMATTE RENDER ELEMENTS
Automatically generate ID mattes with support for transparency, depth of field and motion blur.
DENOISE RENDER ELEMENTS
Denoise individual render elements for added control in compositing. Denoised elements seamlessly recompose into a denoised beauty pass. Animation is supported.
IMPROVED INLINE DOCUMENTATION
Inline documentation is improved throughout and is now available for all lights, as well as several shaders and V-Ray nodes.
KEY FEATURES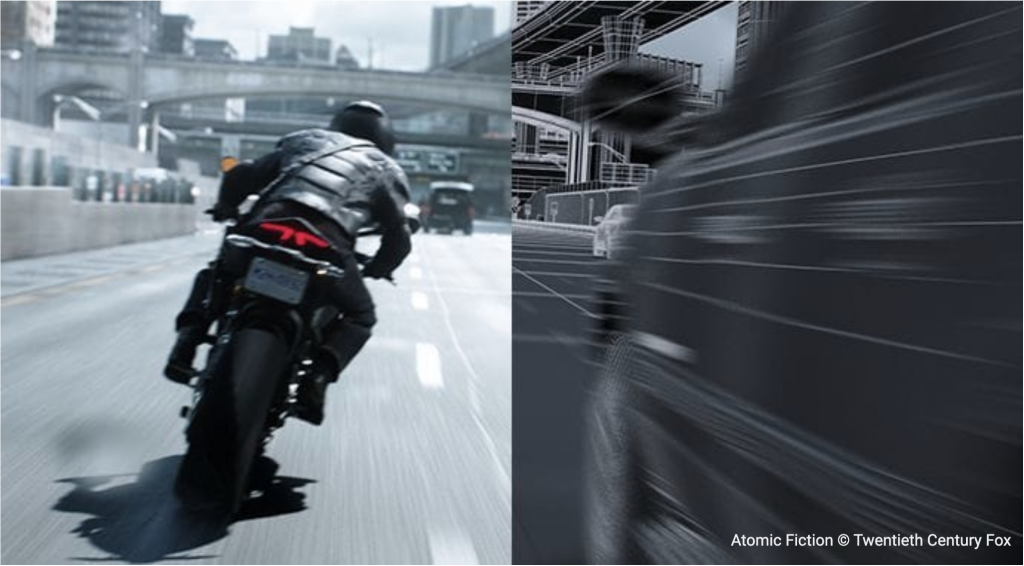 POWERFUL PRODUCTION RENDERING
V-Ray for Katana delivers highly-optimized, adaptive ray traced rendering to meet the demands of professional animation and VFX. Render true cinematic quality with global illumination, depth of field and motion blur.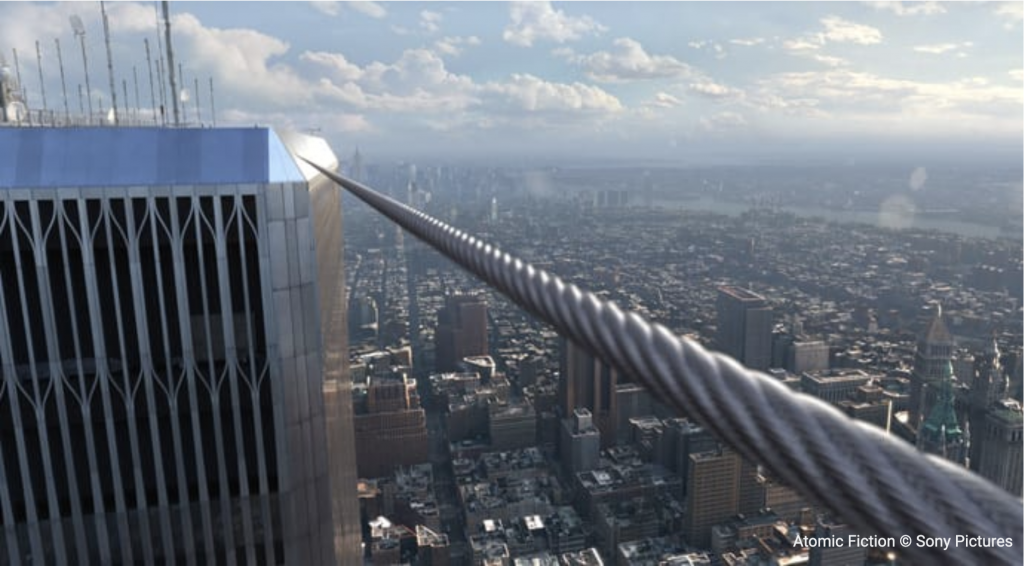 MASSIVE SCENES
V-Ray for Katana is built to handle huge workloads and massive scenes with heavy geometry and textures. V-Ray supports Katana's native workflows and adds optimized instancing for even more performance.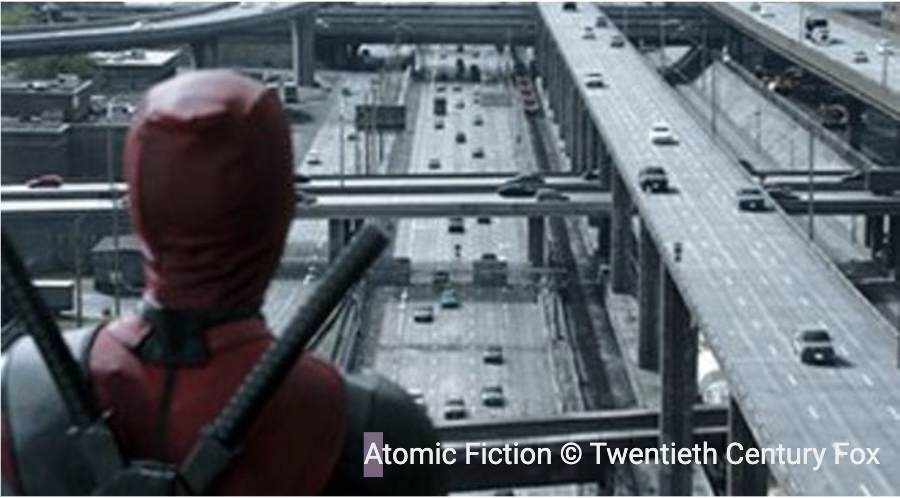 GLOBAL ILLUMINATION
Choose from ray traced (unbiased) and hybrid (biased) global illumination methods for the best balance of quality and speed.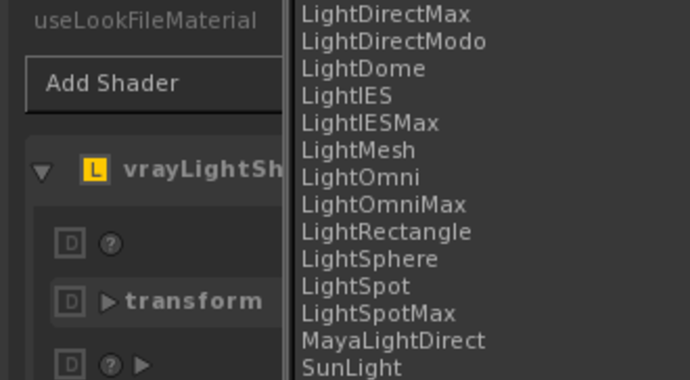 PHYSICAL LIGHTS
Simulate realistic natural, artificial, and image-based lighting with a wide range of light types and shapes, including area lights, mesh lights and more.
PHYSICALLY-BASED MATERIALS
Create physically-based materials with multiple layers – now with GGX highlights. And choose from a variety of purpose-built shaders for specialized materials.
OUT-OF-CORE TILED TEXTURES
Work with production-ready, multiresolution tiled textures in memory-efficient TX and OpenEXR formats.
V-RAY SCENE WORKFLOW
Bring in complete shading networks for V-Ray materials built in Autodesk Maya and 3ds Max. Export and render V-Ray scene files with V-Ray Standalone.
CHARACTERS & CREATURES
Create photoreal characters and creatures with V-Ray's optimized tools and shaders for skin, ray traced SSS, hair and fur.
VOLUME RENDERING
Import OpenVDB, Field 3D, and PhoenixFD files with the V-Ray Volume Grid, and fine-tune rendered output with V-Ray's versatile volume shader.
RENDER ELEMENTS
Select from over 30 built-in render elements for complete control in compositing.
PROXY OBJECTS
Import and render memory-efficient proxy objects as Alembic or V-Ray mesh files.
INSTANCING WITH PARTICLES
Instance V-Ray proxy objects using Nuke particles.
V-RAY VOLUME GRID
Import and render volume simulations from applications like Houdini. Supports OpenVDB, Field3D and Phoenix FD files.
PROGRESSIVE RENDERING
Fine-tune the look of your renders faster than ever. As you make adjustments to your scene, your rendering will update automatically.
DEEP RENDERING
Improved deep rendering capabilities with support for deep volumes. Save disk space by generating deep data directly inside Nuke.
RENDER ELEMENTS
Generate beauty, matte and utility passes on the fly. V-Ray for Nuke includes more than 37 built-in render elements for ultimate control.
FULL LIGHT SELECT RENDER ELEMENT
Render individual or groups of lights as separate render elements, and accurately light mix in post with full support for global illumination, reflections and refractions.
CRYPTOMATTE
Automatically generate ID mattes with support for transparency, depth of field and motion blur, speeding up workflows for compositors.
V-RAY SCENE NODE
Import and render animated V-Ray scene (.vrscene) files.
V-RAY TRANSLATOR NODE
Use the full power of V-Ray Standalone, including distributed rendering.
V-RAY DENOISER
Automatically reduce noise for cleaner renders. Denoise individual render elements, apply noise masks and denoise final deep composites.
HAIR WORKFLOWS
Render complete 3D creatures and characters directly in Nuke. Import hair geometry using V-Ray proxy objects, and assign V-Ray Hair material for optimized shading.

(official website : Chaos Software)