Manus VR Gloves
Bring your hands to virtual reality
The Manus VR Gloves are the best in class VR Gloves. As one of the pioneers in the VR hardware market, we have created an effective but simple to use tool to capture hand- and finger movement. Why choose Manus VR?
Top of the line finger tracking using our proprietary technology
Easy-to-use physics based framework for Unity and Unreal Engine
Understandable SDK for custom integration
Premium built quality with at least twelve months warranty
Trusted by the worlds biggest companies in automotive, aviation, engineering and mocap
---
Compatible with the HTC Vive. And more
The Manus VR Gloves can be used with any Steam VR Tracking compatible headset, such as the HTC Vive and HTC Vive Pro. The gloves have been tested and can be used with the following tracking solutions:





Our software: high tech, low effort
Apollo is our easy-to-use dashboard and driver for the Manus VR Gloves. Apollo features:
An intuitive dashboard for adjusting glove and dongle settings
A 3D hand viewer for inspecting your virtual hands
A quick and uncomplicated calibration procedure (get started in under a minute)
Support for up to four pairs of gloves and four wireless dongles on one PC
Stream glove data over the network.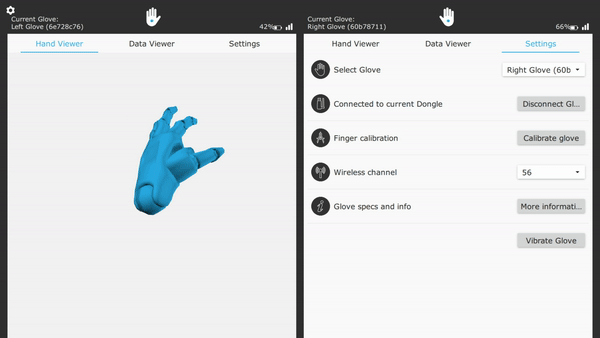 The power of our plugins
Easy integration of the Manus VR Gloves is one of our top priorities. By using Apollo in combination with our plugins, seamless integration into Unity, Unreal Engine and MotionBuilder is made possible. Low effort for you means your team gets to spend more team on what truly matters.




PICKING UP & RELEASING
One of the core interactions of the interaction plugin is the ability to pick-up and release objects at will. Our plugin uses a combination of both gesture recognition and physics-based impact detection to understand the intended interaction. This system reliably identifies when you intend to pick up or release an object.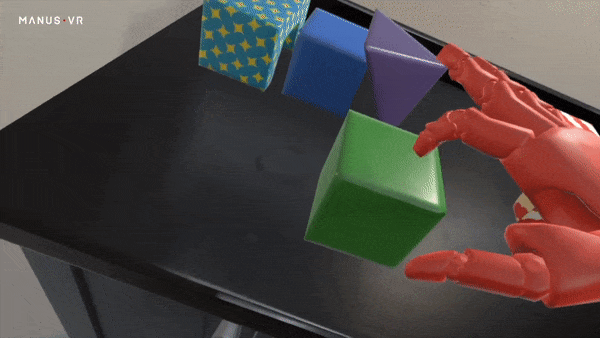 ACCURATELY APPLYING FORCE
To achieve natural interaction our plugin delivers fine grained, fingertip accurate, interaction. Objects respond to small moments of contact in a realistic way. This allows you to make precise adjustments, enabling situations that require a high level of dexterity.
VIRTUAL FEEDBACK
Seeing your hands interact with an object is one of the most important ways to understand your actions. Our plugin makes sure your hands interact in a natural way when applying pressure on virtual objects. You don't just push through a virtual object, you can see your hands applying force on a virtual object.
THROWING
Whenever someone picks up a virtual object for the first time, the result is almost always the same: throwing it away. The ability to throw is a skillful ability a lot people take for granted and matching a real throw with a virtual throw is a challenging feat. Our plugin uses several different types of calculations to predict and detect when and where you intend to throw an object.
(more information : Manus VR – Features)
---
Manus Prime One
The most all-round solution we offer. The Manus Prime comes with plugins for Unity, Unreal and MotionBuilder. For custom integration the SDK C++ is available on request.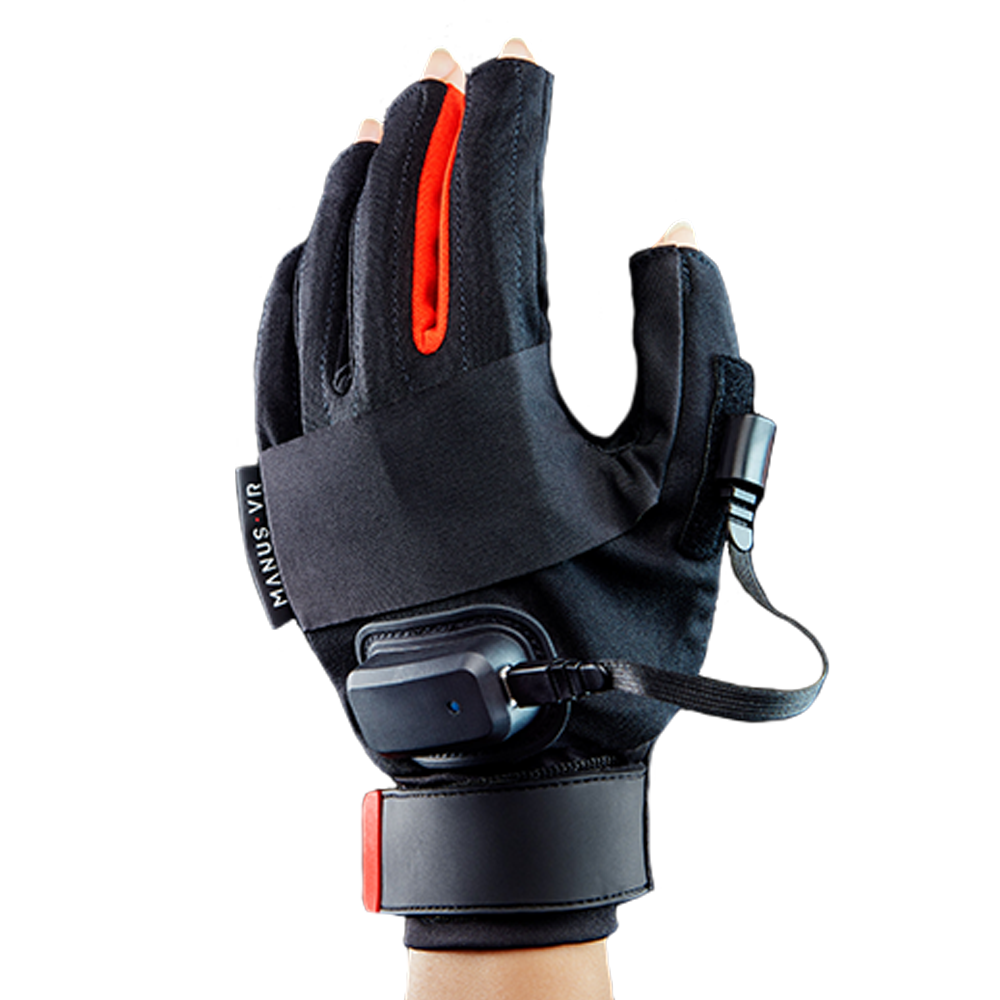 (more information : Manus Prime One)
Manus Prime Xsens
The Manus VR Gloves are perfectly integrated in MVN Animate and MVN Analyze. Get the Manus Prime Xsens gloves for the ultimate full body mocap solution.
(more information : Manus Prime Xsens)
Manus Prime Haptic
The new flagship is called the Manus Prime Haptic. Vibrational motors on each finger provide the user of feedback when grabbing an object in your environment.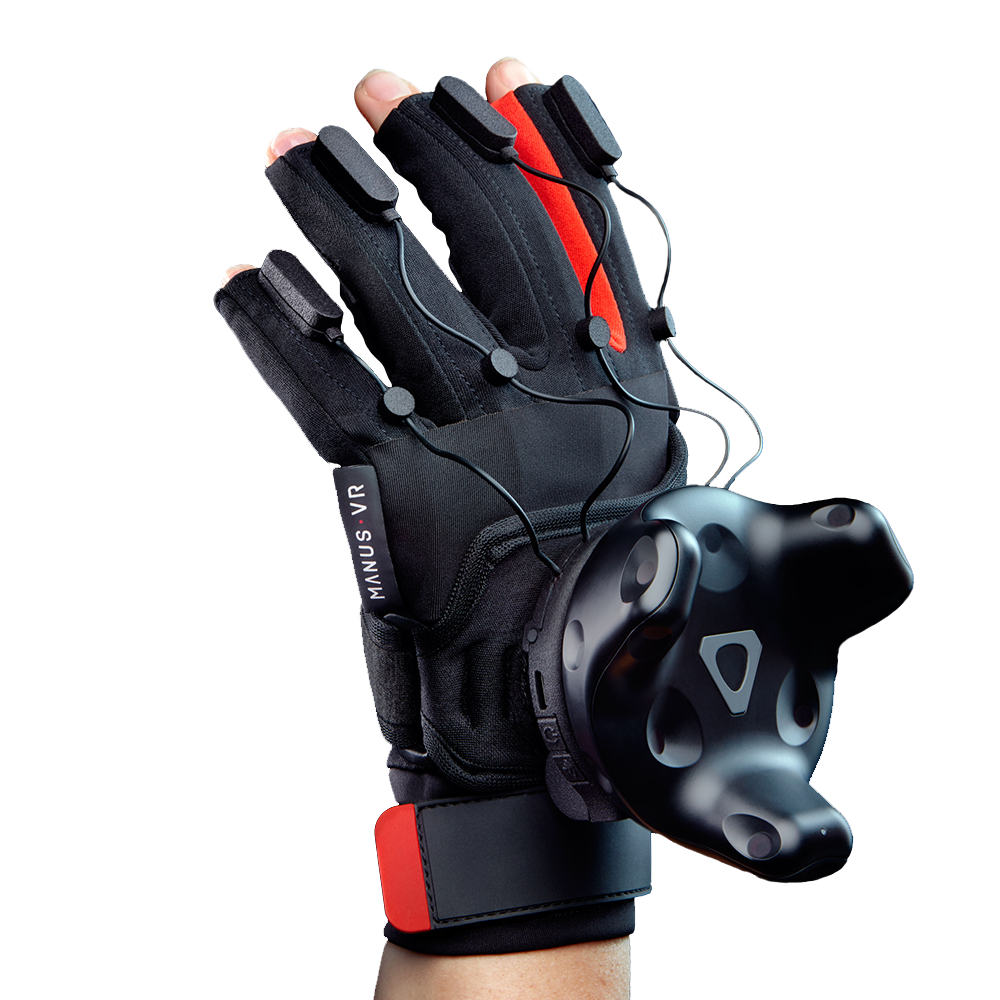 (more information : Manus Prime Haptic)