MatterPort
Capture your space with 3D cameras or your iPhone
Pro2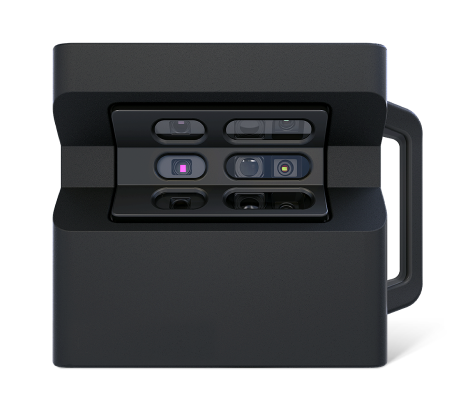 High Resolution
The Pro2 Camera is the gold standard for 3D capture. It's perfect for simple residential to large and complex commercial spaces. No camera captures as much detail with the speed of the Pro2, while delivering exceptional dimensional accuracy and stunning image quality.
Professional photo resolution (134 megapixels) and 3D accuracy
Great for scanning any size space
Perfect for homes, apartments, hotels, commercial buildings
High-quality 3D capture with unlimited 4K print quality photography
Easy to use 3D capture with the press of a single button and minimal training
Powerful battery for capturing multiple properties in a day
Pairs with any iOS device running the Matterport Capture app
All-in-one
With a single capture, get everything you need to market, inspect, or redesign a real-world space. With the Matterport Pro2 camera and a Matterport subscription plan, you get premium features like:
Schematic floor plans
Generate highly-accurate schematic floor plans.
Print-ready photographs
4K HDR photos, ready for both print and digital.
3D files (OBJ, XYZ)
Create technical assets like OBJ files, compatible with Autodesk Revit and Xactimate.
No upfront hardware investments
Matterport Capture Services gives you the ability to harness the power of Matterport 3D digital twins without any investment in hardware.
High quality 3D captures delivered fast
Our network of highly qualified Matterport Capture Technicians deliver initial model links to customers within two business days from the date of site capture.
Scales with your business
Designed for enterprises that span multiple geographies and require a fully managed 3D capture solution with simple scheduling tools and standardized pricing.