Raise3D – E2 & E2CF Printer
E2 Printer
Precise, Reliable, and Affordable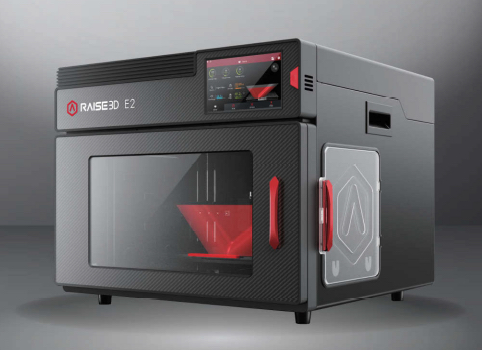 An easy-to-use, durable desktop 3D printer ready to increase precision standards, scale production, and add a powerful new manufacturing resource.

IDEX (Independent Dual Extruders)
Dual Prints Simultaneously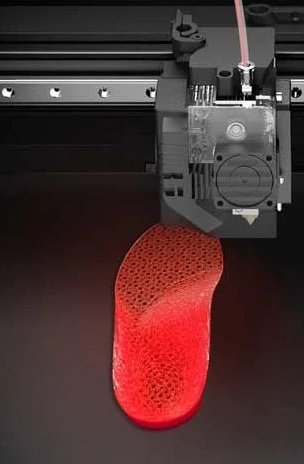 Mirror Mode
Produce 3D models and their inverse simultaneously, increasing productivity and reducing print time.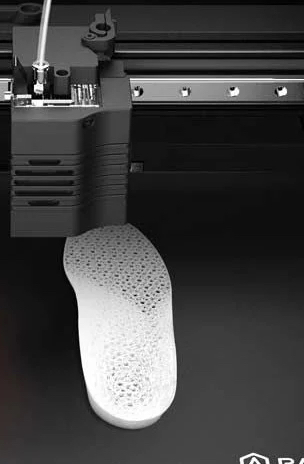 Duplication Mode
Use both extruders in synchronized printing, doubling production capabilities.
Auto Bed Leveling
Confirms the printing platform is level whenever preparing to print. ABL maintains the distance between the print nozzles and bed, creating a uniform build area.
Improves bed adhesion and print quality by allowing the extruder to adjust to even minor surface contour changes.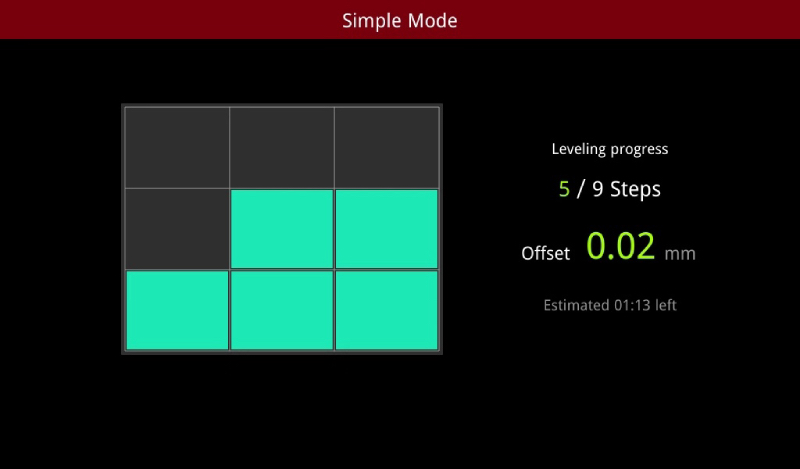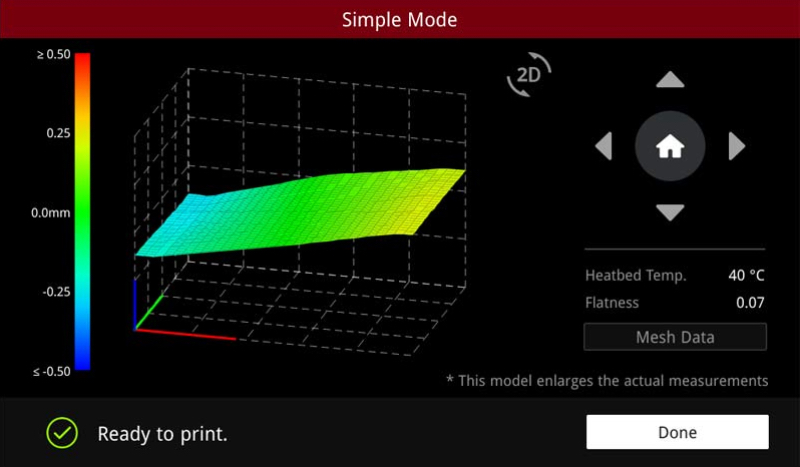 Industry First Video-Assisted Offset Calibration System
Spend less time calibrating and more time printing.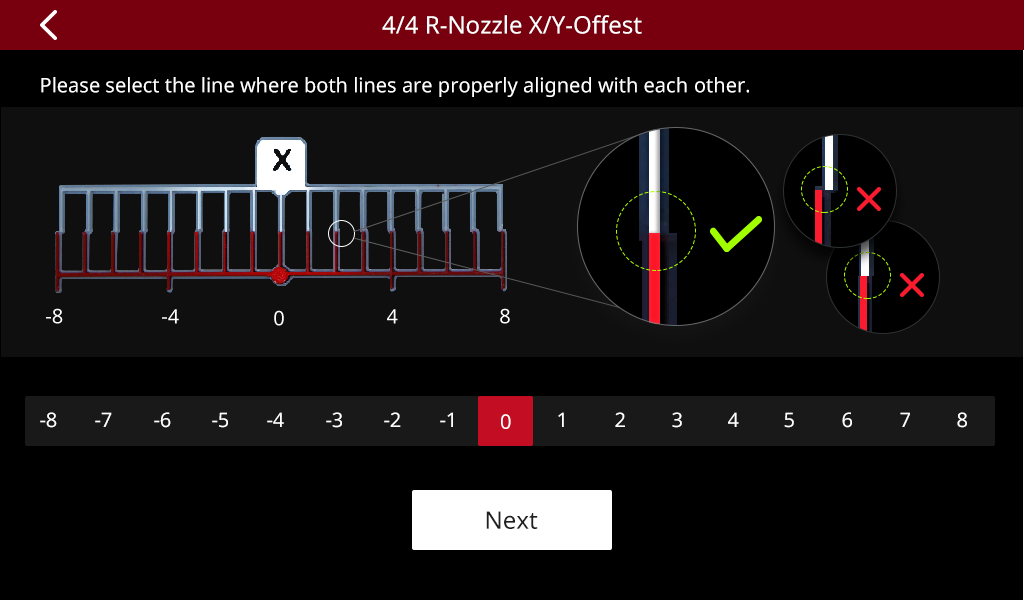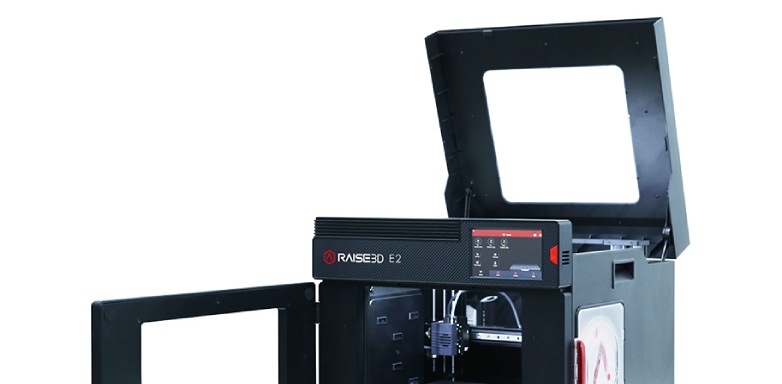 Safety Features
Opening a door is detected automatically, immediately pausing the print and keeping users safe.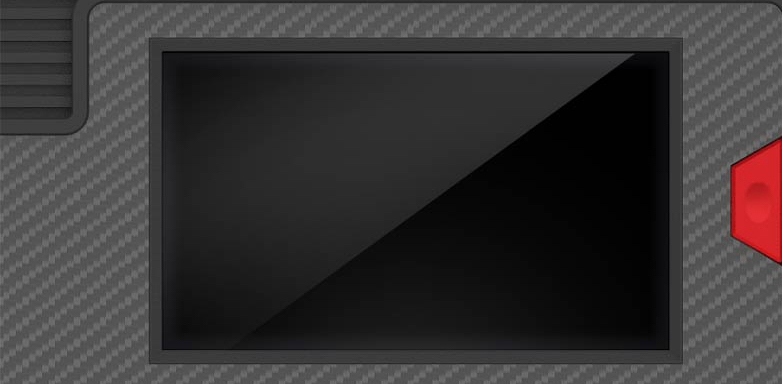 Power Saving Button
Turn off the RaiseTouch screen and LED lights to save energy and print throughout the night.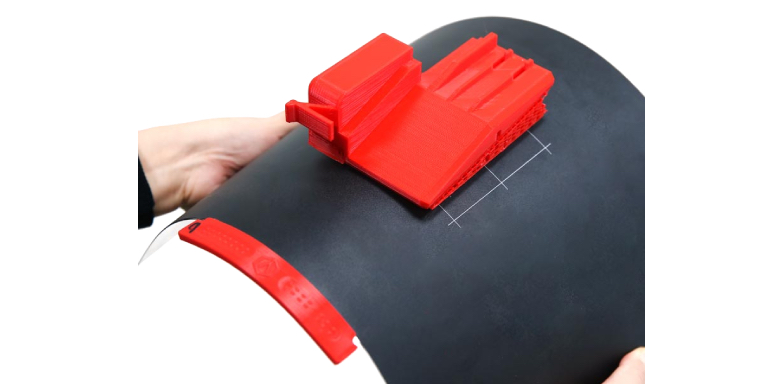 Flexible Build Plate
Easily remove prints from the flexible build plate while minimizing potential print damage to quickly return to printing.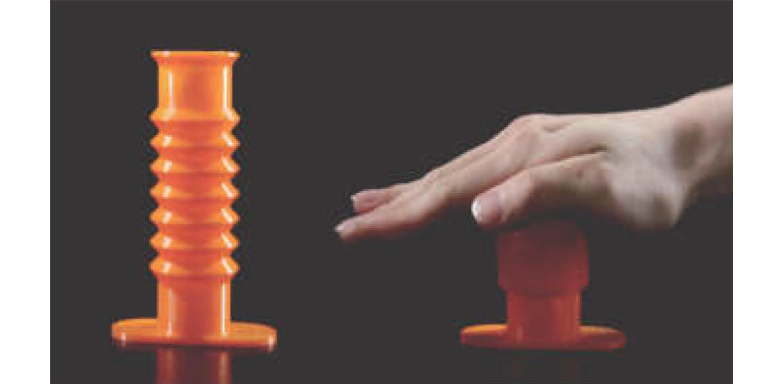 Variety of Material Compatibility
Shortened feed paths greatly enhances the printing capability for soft materials like TPU.

More Features
Power Loss Recovery
7-inch Touch Screen
Filament Run-out Sensor
Remote User Interface
Remote Video Monitoring
HEPA Air Filtration
Capable of Printing a Variety of Filaments up to 300°C

(official website : Raise3D Technologies, Inc. – E2)
---
E2CF Printer
Carbon Fiber 3D Printing Made Simple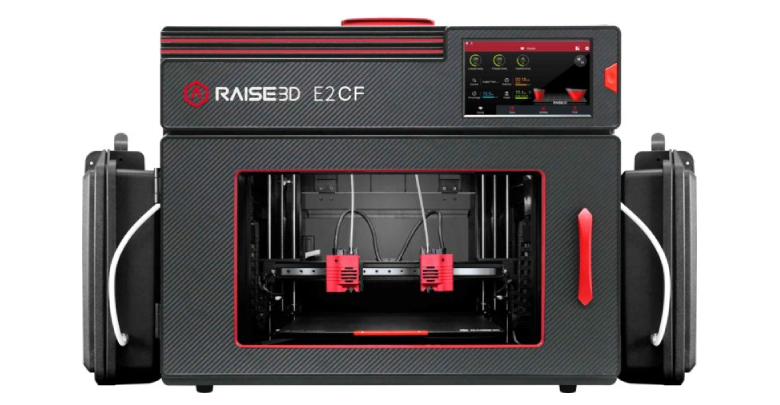 E2CF is a desktop 3D printer developed by Raise3D for carbon fiber-reinforced filaments and other composite materials.

Carbon fiber filament has low density, high strength, and it is resistant to corrosion, static electricity and high temperature. It has a wide potential for application in industries that need considerable strength-to-weight ratio in their solutions, such as the aviation industry and the automotive field. The E2CF prints with accuracy, is user friendly, stable when operating and durable. It is a one-stop desktop-level manufacturing tool suitable for various scenarios.

Features
Nozzle with High Durability
The E2CF nozzles have excellent thermal conductivity and resistance to wear, which will effectively lessen the abrasion the carbon fiber composite filament subjects the nozzle to when printing, making the nozzle more durable.

* Nozzles made of other materials suitable for printing carbon fiber filaments will be launched in the future.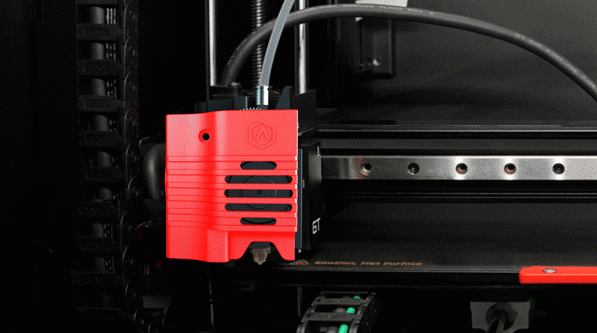 Double-gear Extrusion System
The gears are made of high-hardness steel and have been heat-treated for higher resistance to wear.

The gear tooth profile is customized, and the double gears engage tightly when operating so there is no filament slipping when extruding. The force of the double-gear is doubled to ensure the stability of printing.
Compatible with a Variety of Carbon Fiber Composite Filaments
The E2CF is compatible with the Raise3D Industrial PA12 CF Filament, and is also compatible with high-performance carbon fiber filaments certified by the Raise3D OFP program, such as PA/PPS/PETG and other high-performance carbon fiber composite filaments from BASF and LEHVOSS.

The Raise3D Industrial PA12 CF Filament is reinforced with short carbon fibers, and exhibits excellent rigidity and strength, heat resistance, low warpage, and low water absorption. Meanwhile, this material has an outstanding strength-to-weight ratio, and will obtain enhanced mechanical property and dimensional stability after annealing, which makes it suitable to replace metal in the manufacturing of certain lightweight components.
Raise3D Industrial PA12 CF Support Filament
Raise3D Industrial PA12 CF Support Filament is a break-away support material specially developed for carbon fiber-reinforced composite filaments. During the 3D printing process, it creates a stable support structure, providing proper adhesion to printed surfaces and counteracting any tendency to warp. As such, it significantly improves the surface quality of the overhangs and hollows of the printed items. After a print is finished, the support structure can be easily removed or broken away from the printed parts. This support material exhibits a broad compatibility with many Raise3D OFP (Open Filament Program) certified high-performance carbon fiber-reinforced composite filaments, and is more cost-effective when compared with water-soluble support material.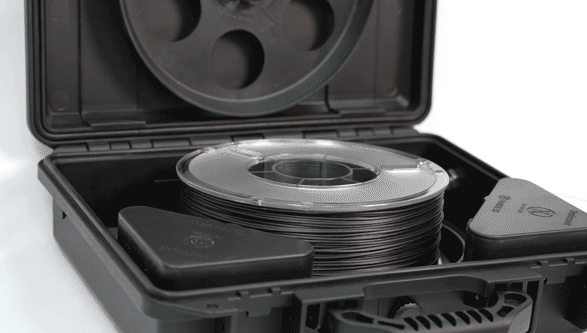 Sealed Dry Box
The built-in detached double-disc suspension tray is used to place the filament to allow material to be pulled more smoothly. When closed, it can effectively prevent dust and moisture for up to 30 days*.

* From Raise3D test data.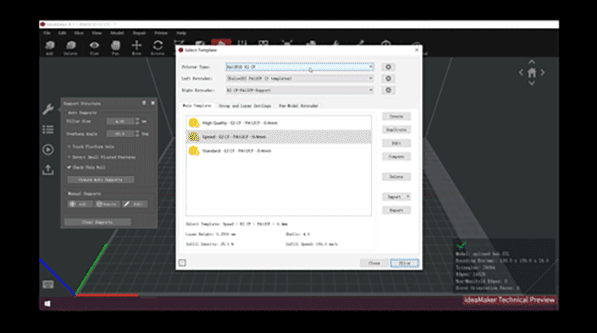 Exclusive ideaMaker Slicing Profiles
The E2CF has exclusive slicing profiles that have been repeatedly tested and verified by our engineers in ideaMaker. There is no need to adjust the parameters before printing. Enjoy easy and high-quality printing.

Like other Raise3D products, E2CF can carry out mass production and intelligent management with the ideaMaker as the core software solution.

Applications
Carbon fiber composite materials have many applications, including in functional prototypes, aerospace, automotive, medical, sports equipment, civil engineering, electronics, and other fields. Carbon fiber composite material has the potential for a variety of uses such as fixtures in a mechanical workshop, prosthetics, and customized bicycle frames.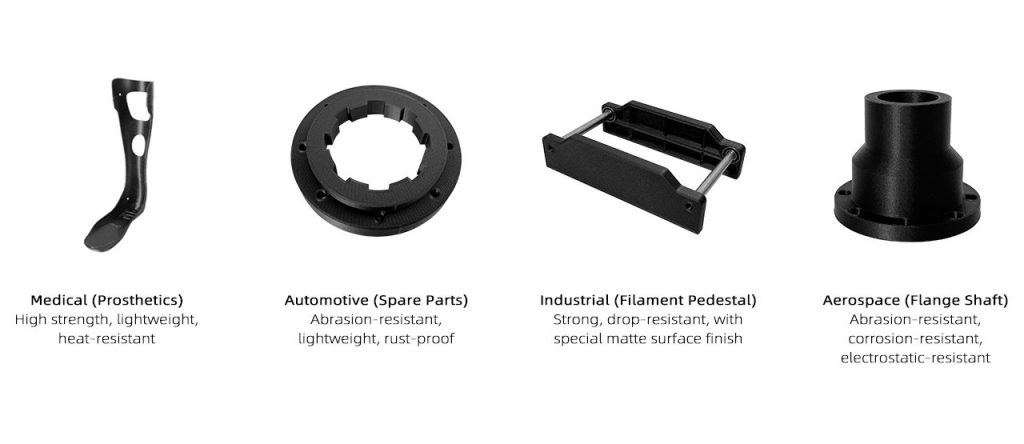 What features make the E2CF a good desktop 3D printer?
What is IDEX? Why is IDEX important?
The E2CF is an IDEX 3D printer. IDEX stands for independent dual extruders meaning the extruders can operate independently of one another along the same axis during printing to perform more advanced functions.

With IDEX, one extruder can remain motionless and off to the side while the second extruder prints the model, minimizing the risk of the nozzle on the motionless extruder interfering with the print job during dual or single extrusion printing.
What are Mirror Mode and Duplication Mode? Why are these functions important?
IDEX can perform two specialized functions, Mirror Mode and Duplication Mode.

Mirror Mode prints a model and an inverse of that same model at the same time. It is convenient because it saves the effort of creating an additional design file for the inverse model, and it saves the extra time usually spent printing the inverse model separately.

Duplication Mode is synchronized printing, meaning it uses both extruders to print a model and an exact copy of that model at the same time. It can double production capability within the same timeframe.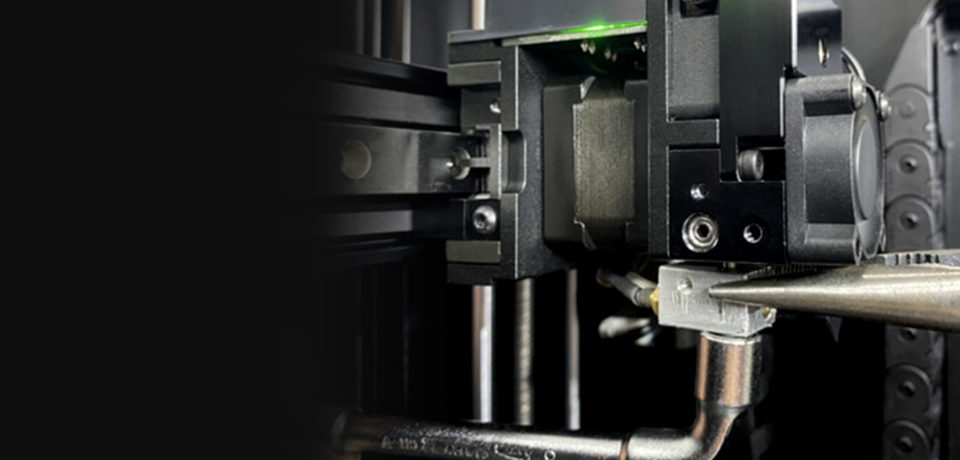 What are other convenient features of the E2CF? And why are they important?
Easy Swap Print Heads are a convenient feature of the E2CF. These print heads are easy to remove, making it easy to swap out a print head for another print head. There are a variety of reasons why swapping print heads is necessary, such as using a different print head with a different nozzle.

Any spare Easy Swap Print Heads can easily be prepared with hardened nozzles, and nozzles at different sizes, such as 0.4, 0.6, and 0.8 nozzles to swap in a few steps and get back to printing.

Professional 3D Printer – E2CF


Safety Features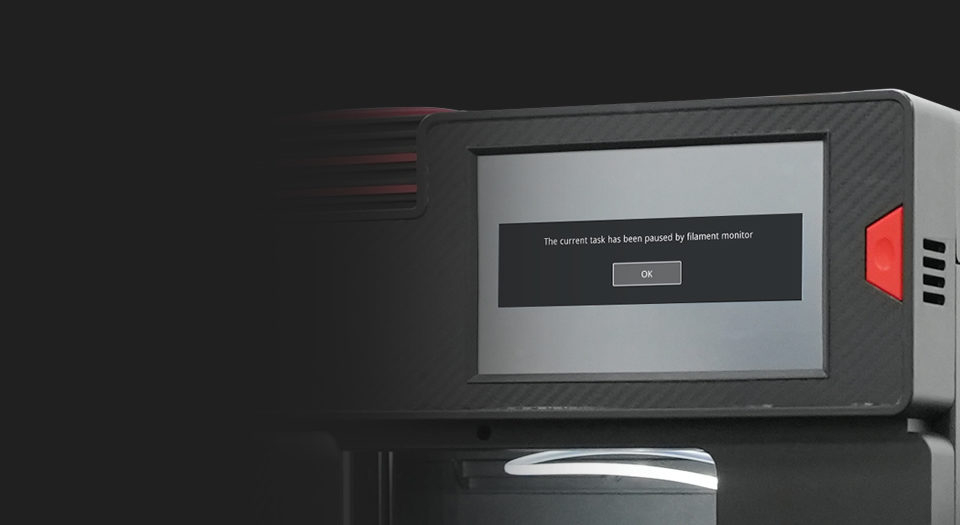 Power Loss Recovery
Either a power outage or a filament outage (when the filament runs out) can cause a print job to be lost if they occur in the middle of the 3D printing process. However, the E2CF has a filament run-out sensor on its extruders to alert when the filament is about to run out and saves the print job. It also has a power loss function to save the printing status in the event of a power outage and can continue printing from the same point when power is restored.
Automatic Detection
Another safety feature of the E2CF is that it can automatically detect when a door is opened and will immediately pause the print.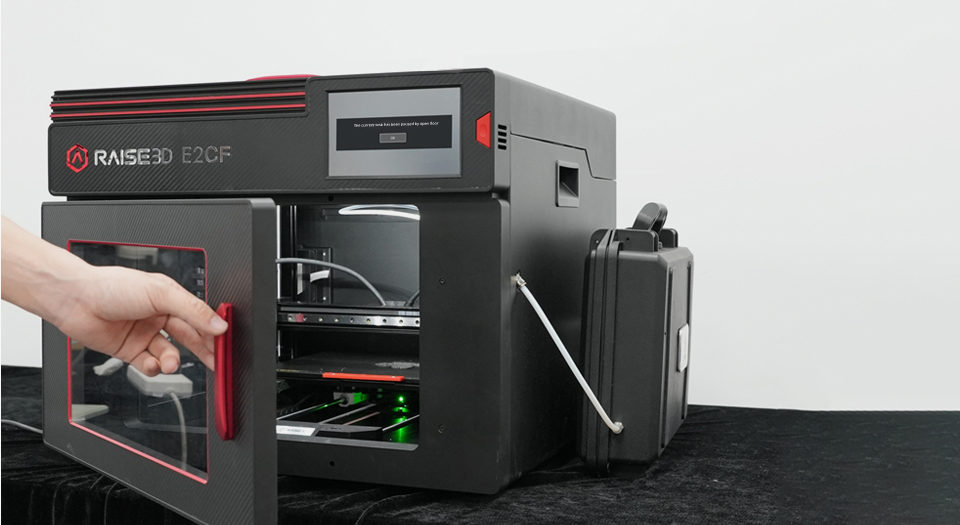 Raise3D Ecosystem
Pair ideaMaker and RaiseCloud with any of our 3D printers to create a Raise3D ecosystem for the best efficiency when 3D printing.

(official website : Raise3D Technologies, Inc. – E2CF)