Raise3D – Hyper FFF™
Hyper FFF™ | Additive Productivity
A Game-Changing Technology
Cornerstone for Flexible Manufacturing
100% Quality, 300%+ Productivity
*Source: Raise3D

Hyper FFF™ is a system engineered for efficiency and performance, which will increase the yield rate of FFF printing without any loss of printed part quality.
Hardware | Software | Filaments | Algorithm
Active Vibration Cancellation Algorithm
The core of the Hyper FFF™ technology is the active vibration cancellation algorithm. The algorithm will calculate an optimized acceleration pattern and absorb the excessive amount of vibration whenever the printer head makes any high-speed change in direction.

By measuring the natural frequency of the extruder head, the processor will divide the single acceleration command into two equivalent accelerations, in order to generate two reverse vibration waves, which in turn cancel their own vibration during the reverse phase, so the printer head manages to minimize its own friction and shaking using the same hardware.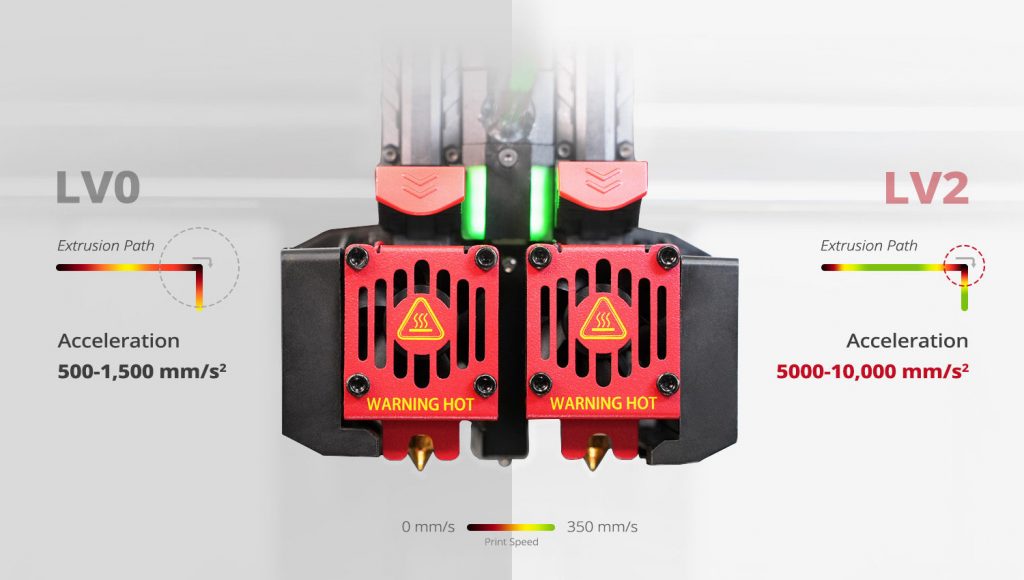 Hardware
When it comes to high-speed printing, the role of hardware is fundamental in delivering high-quality printing results, despite the extremely high printing speeds.
The Pro3 Series' strong and stable frame ensures high dimensional accuracy and excellent surface quality, withstanding the effects of extremely high acceleration and high speeds. Additionally, its advanced onboard processors can handle over six hundred thousand steps per second and implement the active vibration cancellation algorithm on Pro3 Series 3D printers.
But this disruptive technology is not just for the Pro3 Series. Raise3D is working to bring it to more printer lines in the future, in such a way that existing customers can also always benefit from it.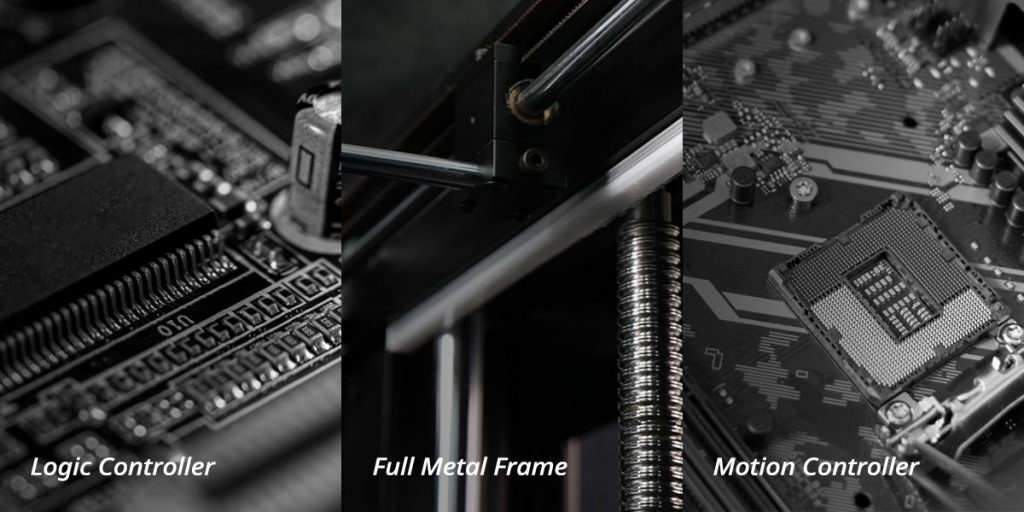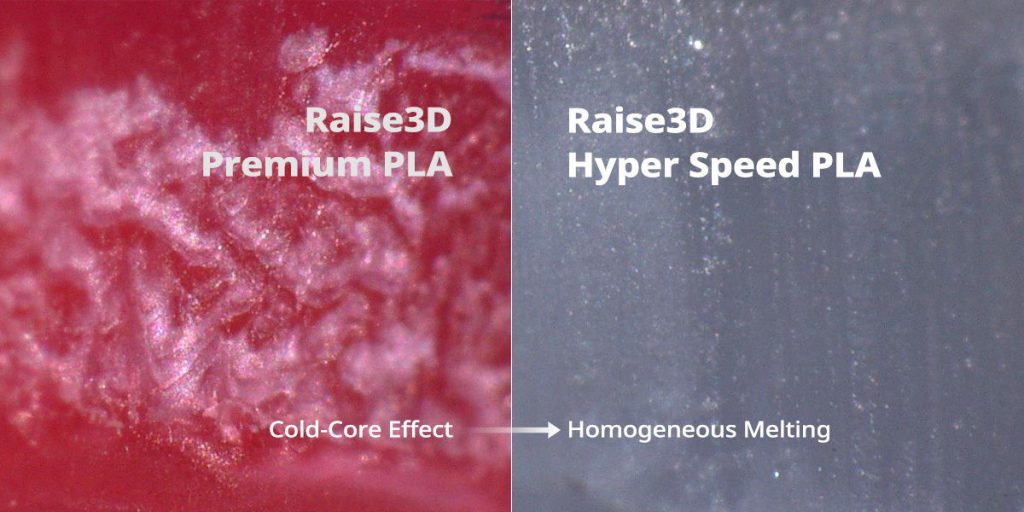 Filaments
The Hyper Speed line filaments are designed to withstand the higher speeds and yet still maintain high quality.
With optimized and balanced molecular weight, Hyper Speed ABS and Hyper Speed PLA have higher flowability and lower heat capacity. Melting and cooling are both faster. As a result, the surface quality of parts printed using Hyper Speed filaments is smooth and most of the sharp details are maintained.
The Hyper Core line filaments will also be launched, designed for industrial and end-use parts production, as well as heavy-duty applications.
Software
Raise3D always constantly develops slicing software for its users to have available the latest filament profiles and make the most of the printer's potential. The software capability developed by Raise3D is an important component of the Hyper FFF™, to achieve its goal of high speed printing.
A new version of ideaMaker, compatible with Hyper speed printing, is currently finishing development, with a Hyper FFF™-capable Alpha version now available for download.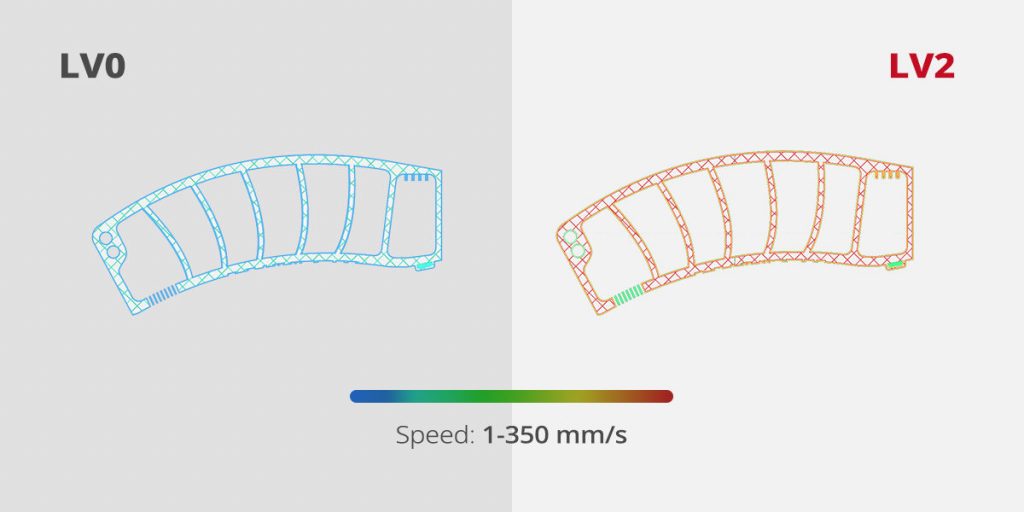 Empower FFF Printing to Release Productivity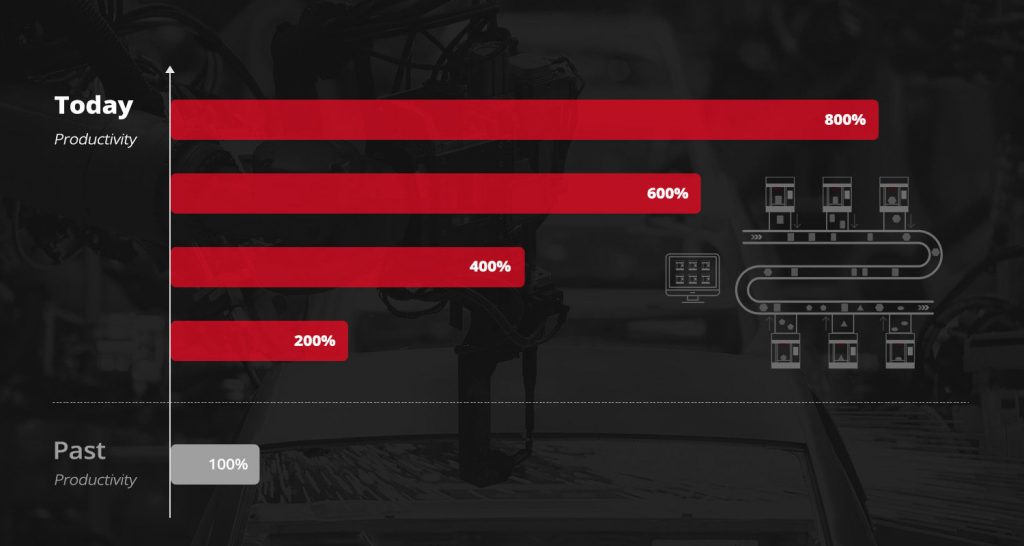 Print Performance
Value
Prototyping
When PROTOTYPING is 200% faster:
Design iterations can be completed within a day
PRINT TIME reduced by 75%
Single printer YIELD RATE increases to up to over 4 times
66% shorter LEAD TIME for a single part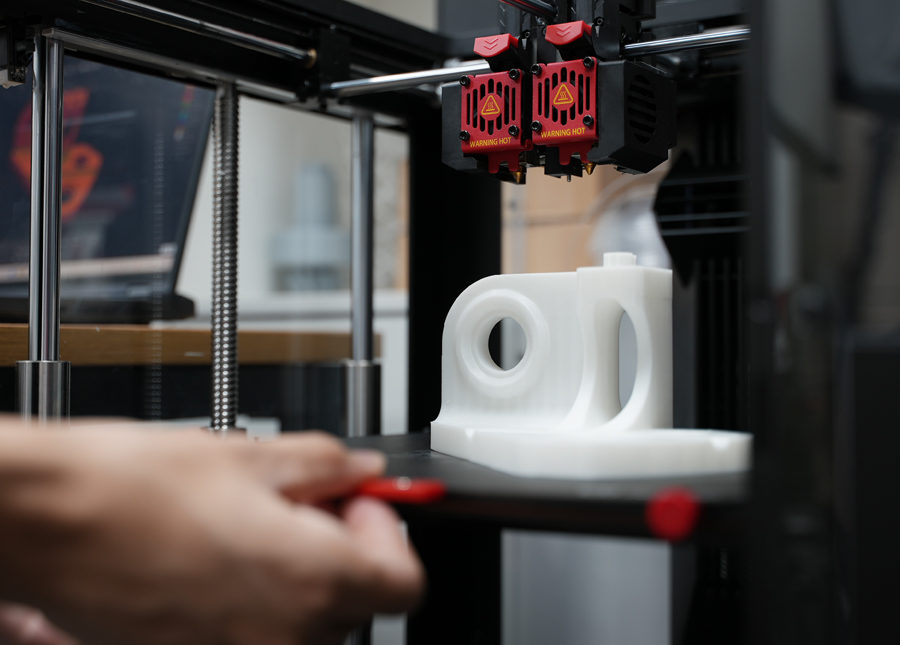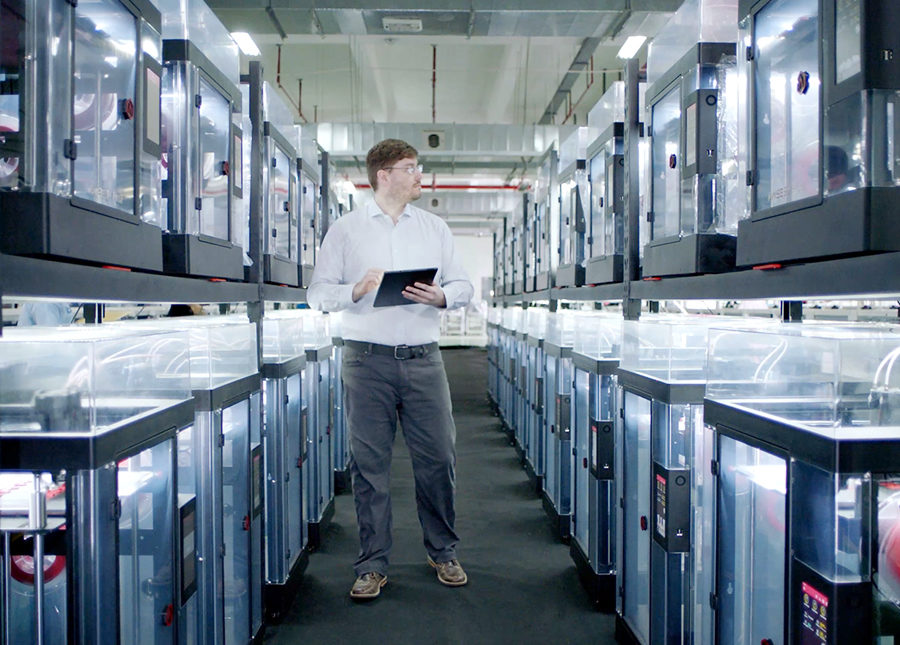 Small Batch Production
When SMALL BATCH PRODUCTION is 500% faster:
Response-time for customers is now days instead of weeks
Saves PRODUCTION LINE RE-ORGANIZING COSTS and LEAD TIME
Significant CYCLE TIME, but insignificant average DEPRECIATION COST and LABOR HOURS
High YIELD from a single printer in one month with no TOOLING
In-House Supply
When IN-HOUSE SUPPLY is 1000% faster:
Distributed manufacturing is a reliable option for dynamic worldwide demand
Capable YIELD RATE
Profitable COST-EFFICIENCY
Flexible LEAD TIME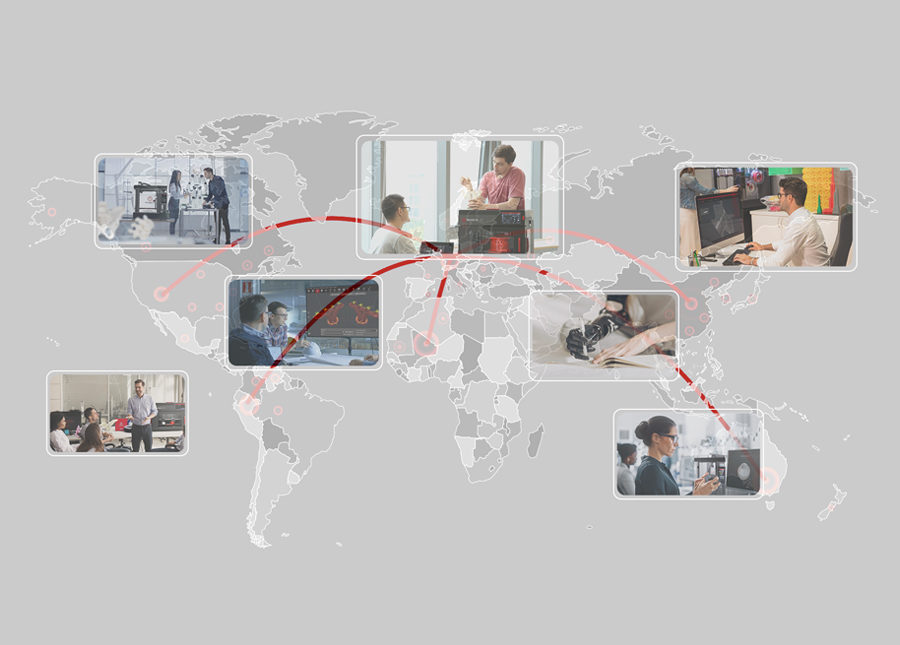 Pro3 Series Hyper Speed Upgrade Kit
The First Milestone of Hyper FFF™ Technology.
With Hyper Speed Upgrade Kit installed, your Pro3 Series printer becomes capable of hyper-speed printing.
The full upgrade kit consists of not only hardware, but also filament and software. To successfully achieve boosted speed with consistent quality, the specialized line of filaments and the latest version of ideaMaker are essential.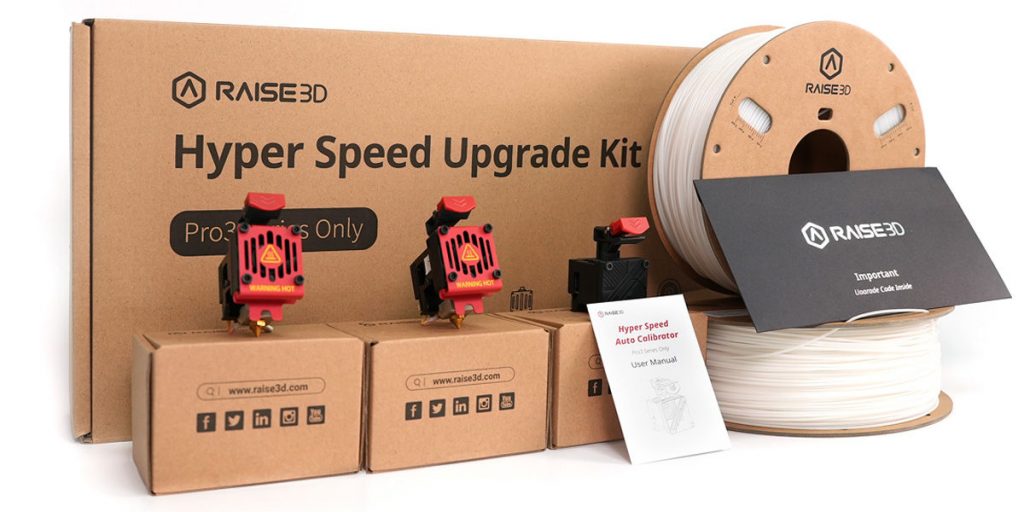 What is Included in the Upgrade Kit?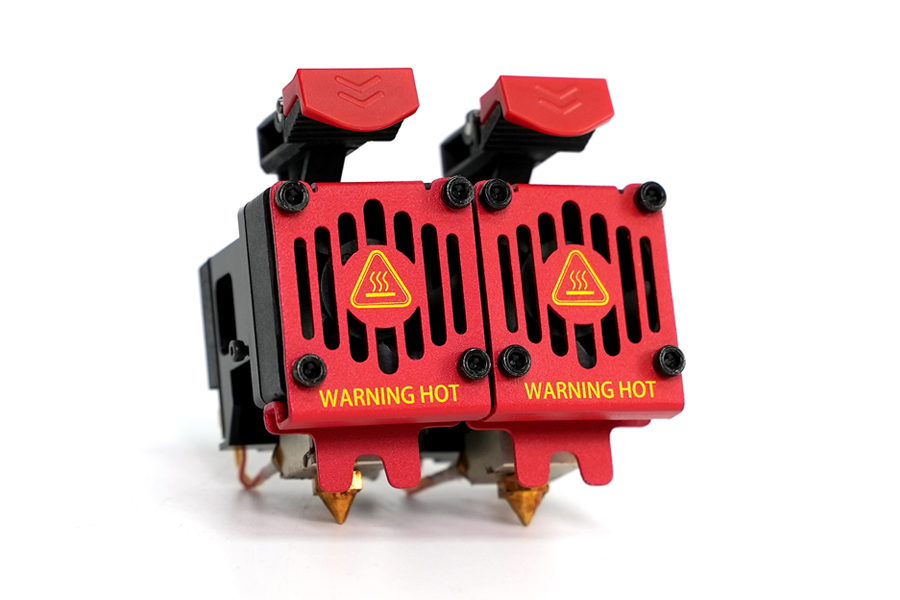 Hyper Speed Hot End 0.4mm
These high-flowrate hot ends are designed for the Pro3 Series in Hyper Speed Mode. 2 Hyper Speed Hot Ends are included in the Upgrade Kit.
Hyper Speed Auto Calibrator
An auto frequency calibrator is included in the Upgrade Kit, so the printer will be able to measure its own frequency and adjust the parameters by itself. With Pro3 Series' robust construction and stable design, the printer can keep its own frequency for months without shifting. It is recommended that the calibration process be carried out every 2-3 months. A manual calibration process is also included.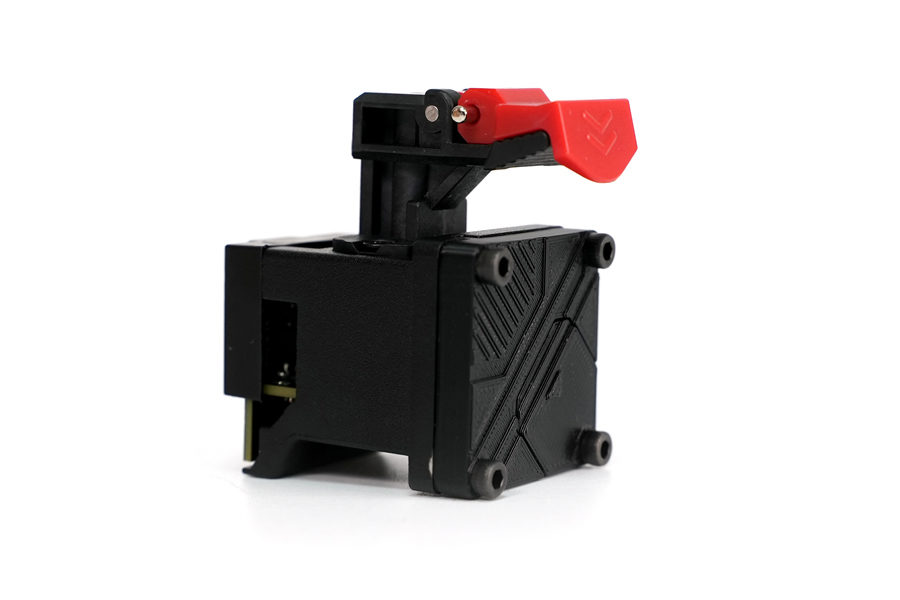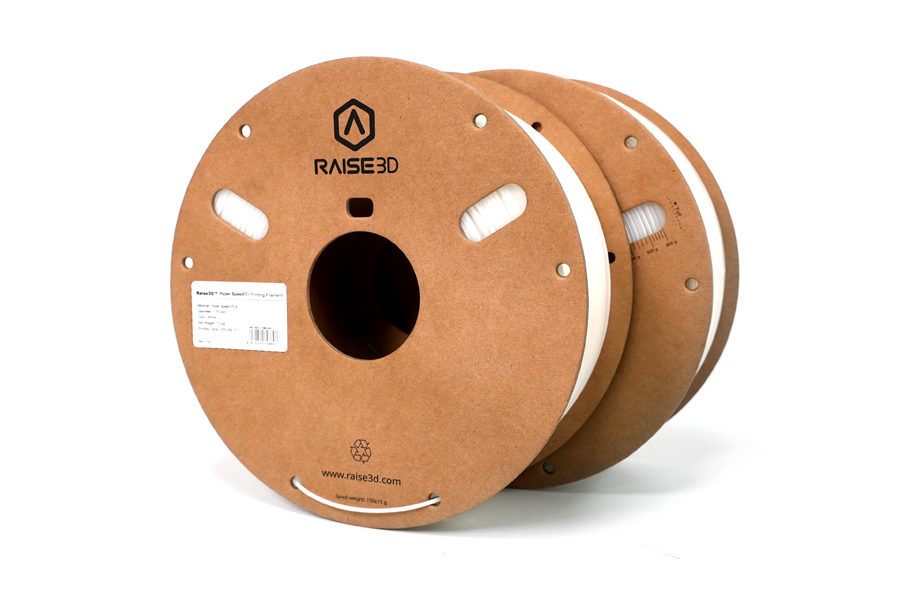 Hyper Speed PLA & ABS
The Hyper Speed filament line is comprised of the most commonly used filaments, such as PLA and ABS. These filaments are designed to withstand the higher speed and still maintain high accuracy. A spool of Hyper Speed PLA, and a spool of Hyper Speed ABS, are included in the Upgrade Kit.
Upgrade Letter
An Upgrade Letter is included in the Upgrade Kit with an Upgrade Code. With this code, you'll be able to download the necessary files to upgrade your Pro3 Series.
Also, a newer version of ideaMaker, compatible with Hyper Speed printing, will be available.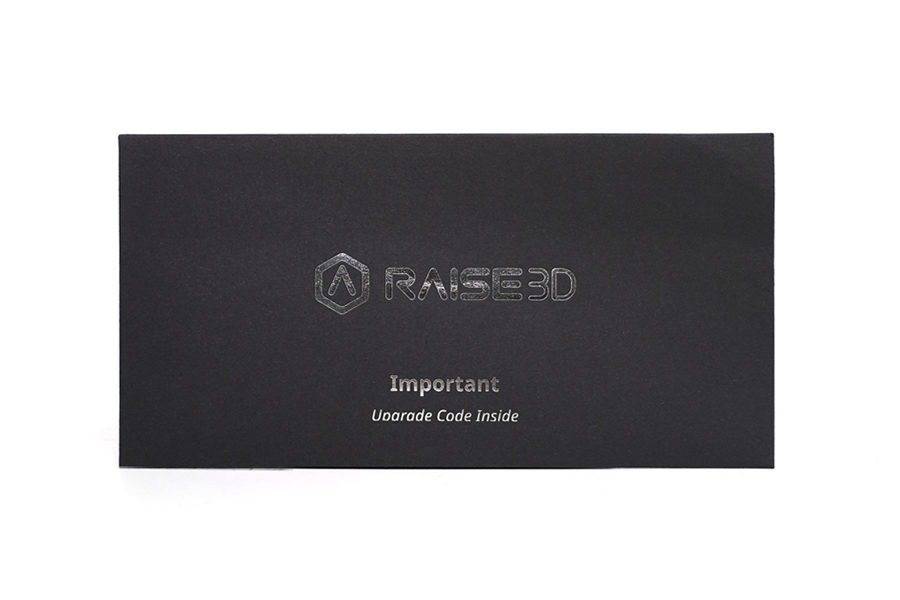 (official website : Raise3D Technologies, Inc. – Hyper FFF™)