StretchSense MoCap Pro Gloves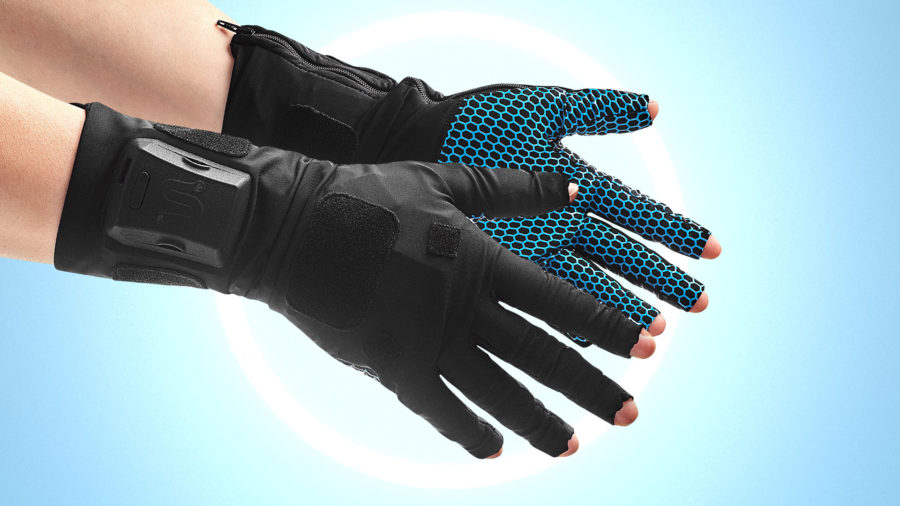 Get high quality, usable hand data straight off the glove
MoCap Pro gloves digitize the hand and finger movement of your performer with incredible accuracy. When combined with Hand Engine, our hand solver software, MoCap Pro gloves deliver high quality data at speed, even in the most demanding motion capture environments.
KEY FEATURES
Unique stretch sensor technology
Proven results
Two gloves to choose from
Glove comparison table
---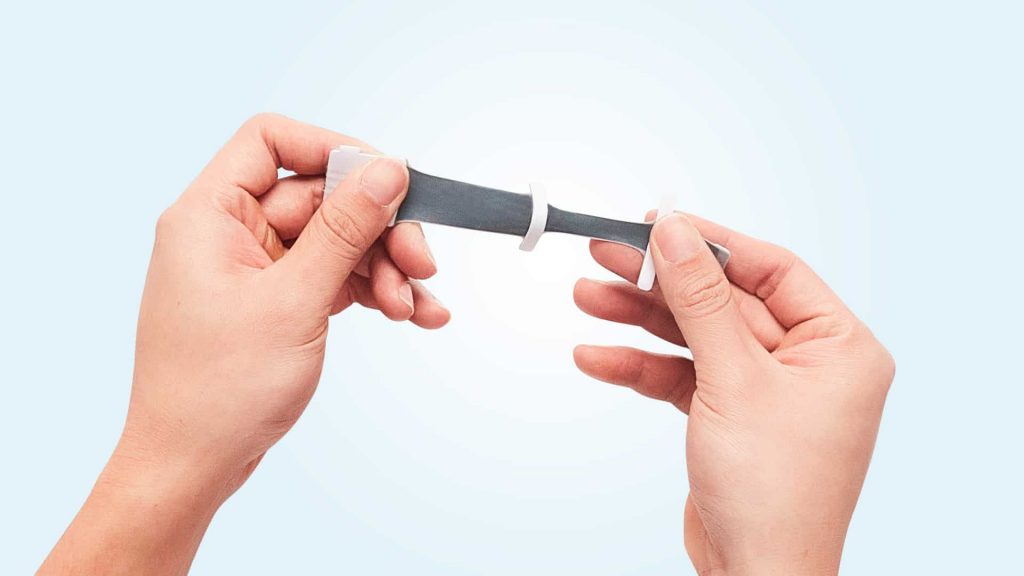 Highly accurate repeatable measurements
Stretch sensors produce a highly accurate repeatable measurement. The result is high fidelity hand data that captures unparalleled nuance and fidelity of movement.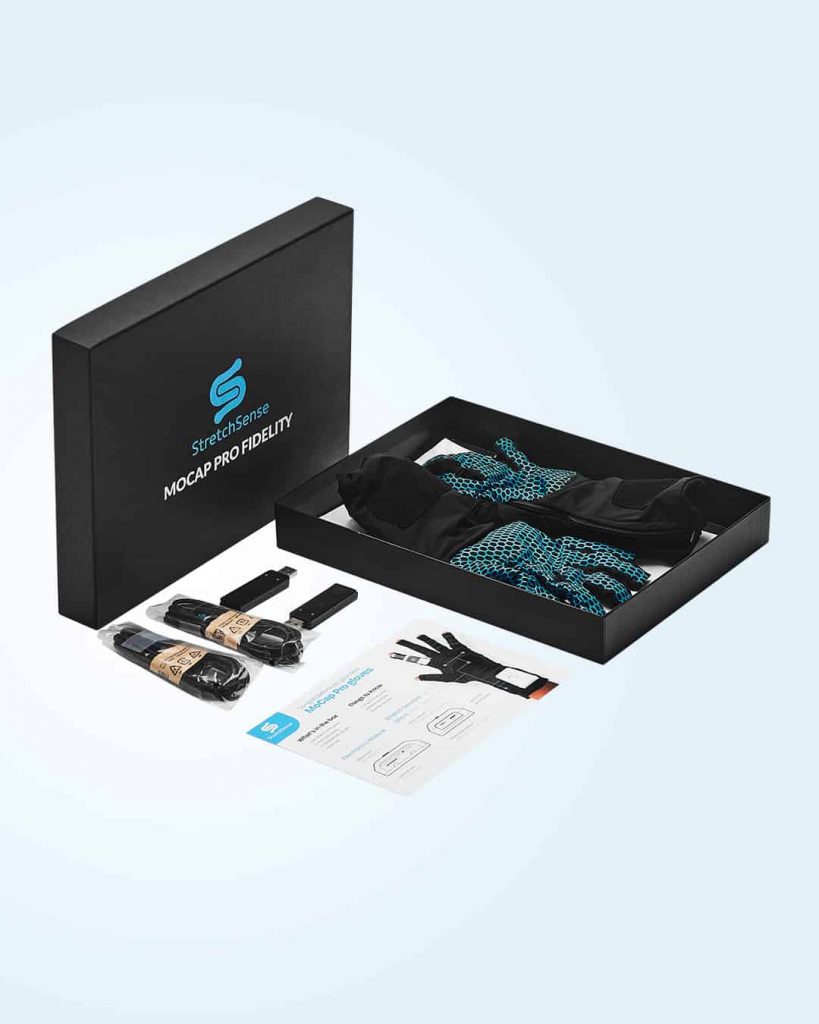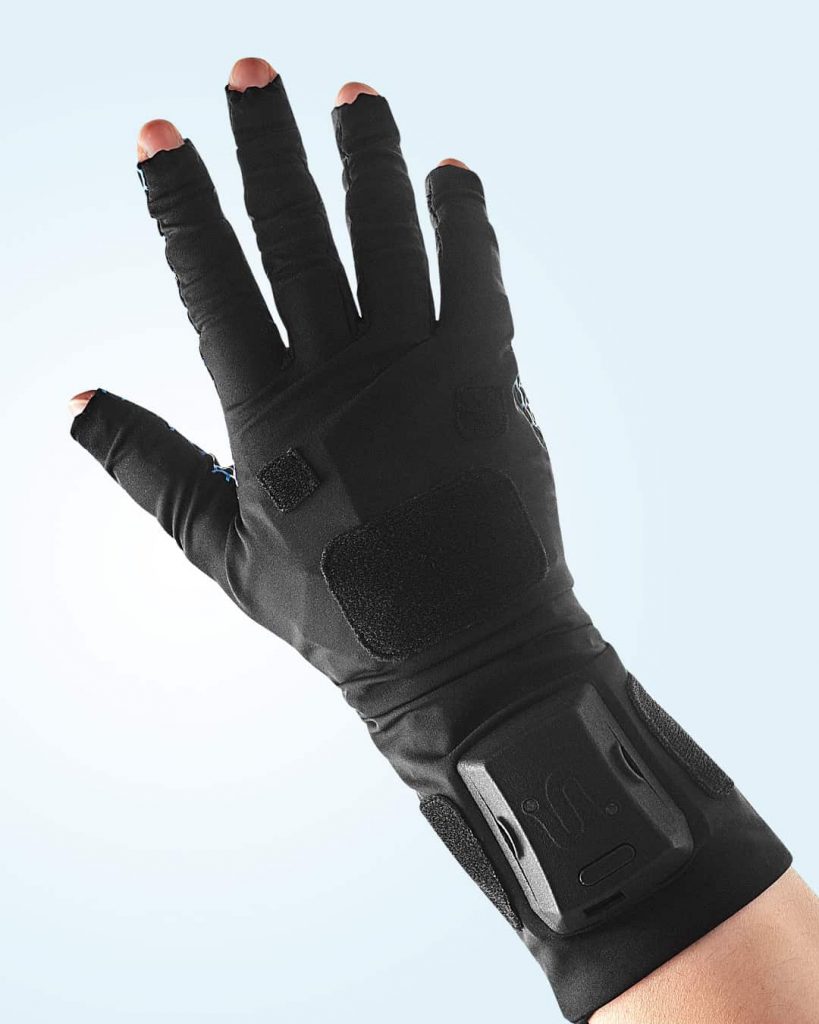 82%
Reduction in motion editing and polish pass for hands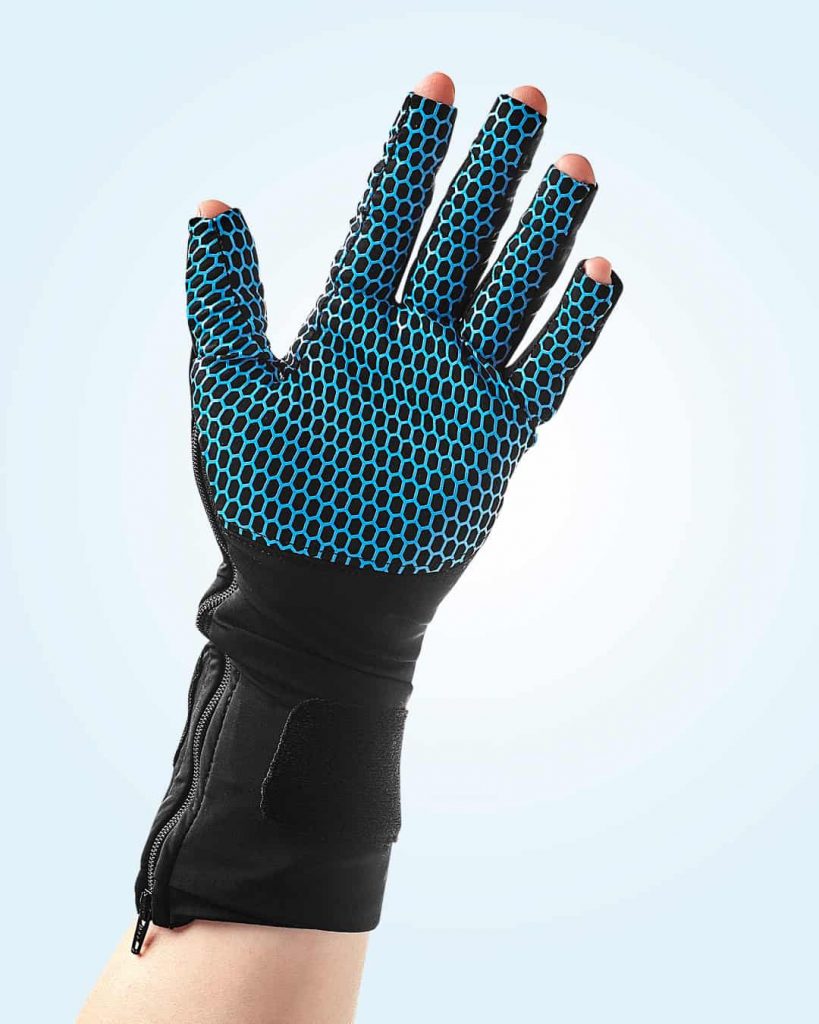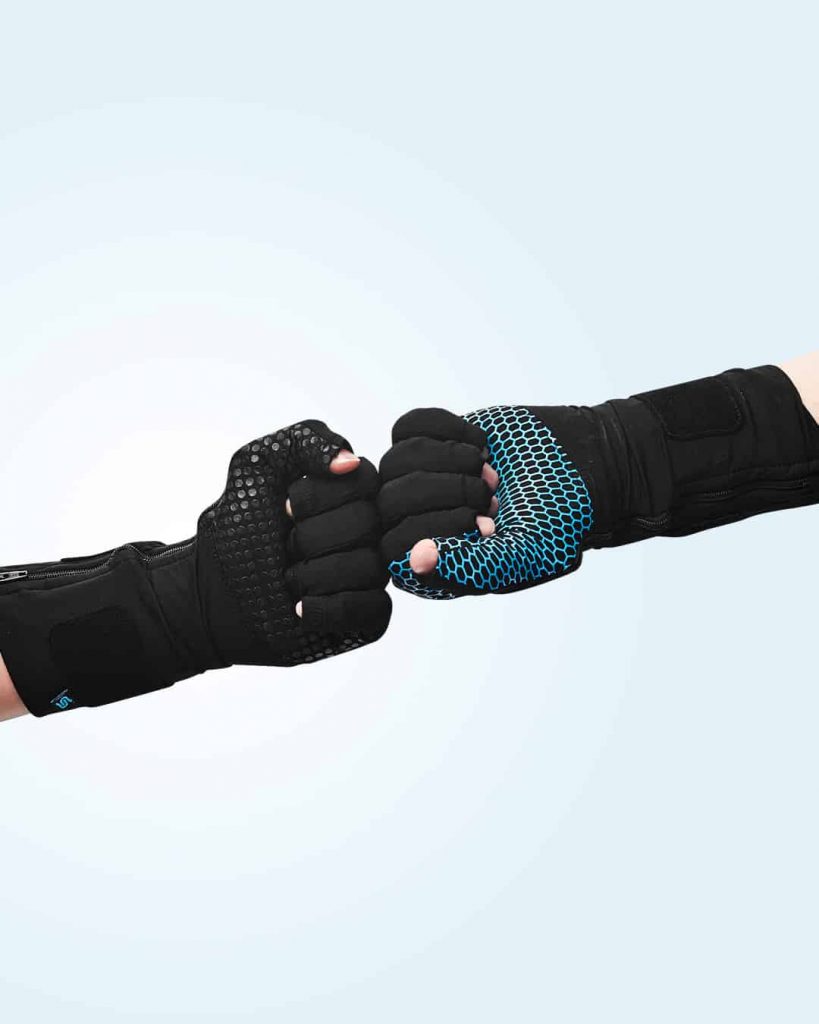 26
Sensors in the MoCap Pro Fidelity glove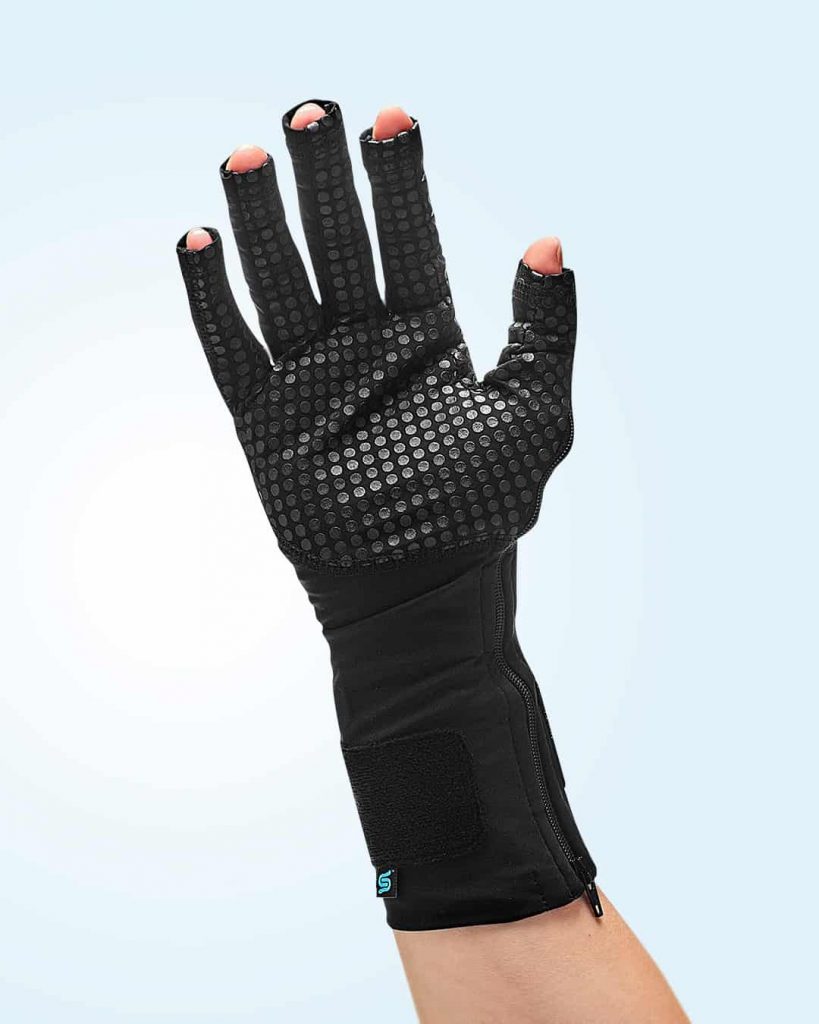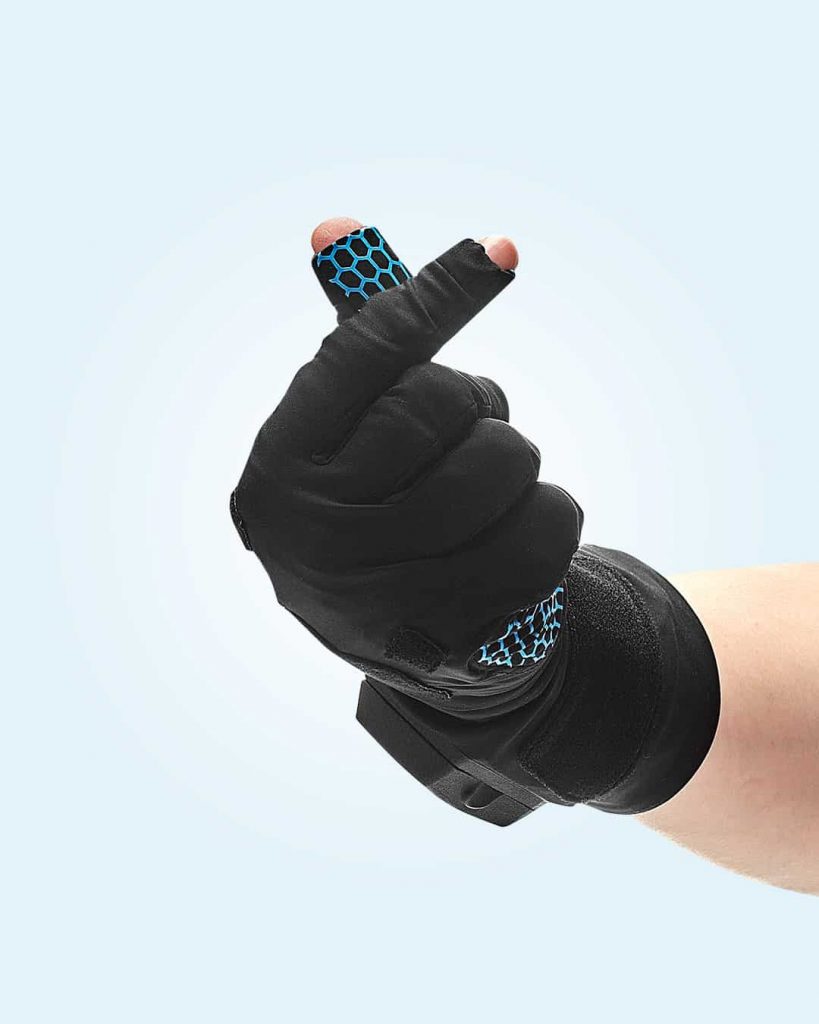 4x
Estimated improvement in project delivery speed
Sensor technology that produces animator ready data
With highly repeatable measurements, stretch sensors produce mocap data with a smooth key frame curve straight off the glove.
No occlusion or drift
With no cameras and being unaffected by magnetic fields, stretch sensors don't suffer from occlusion or drift which means next to no clean-up is required.
Keep it real
By measuring movement directly from the finger joints, our data preserves the naturalness and lifelike fluidity of a performer's movement.
Smooth FCurves
Because there's minimal clean-up and polish required, your animation team can work directly from our data saving significant time in post-production.
The MoCap Pro Range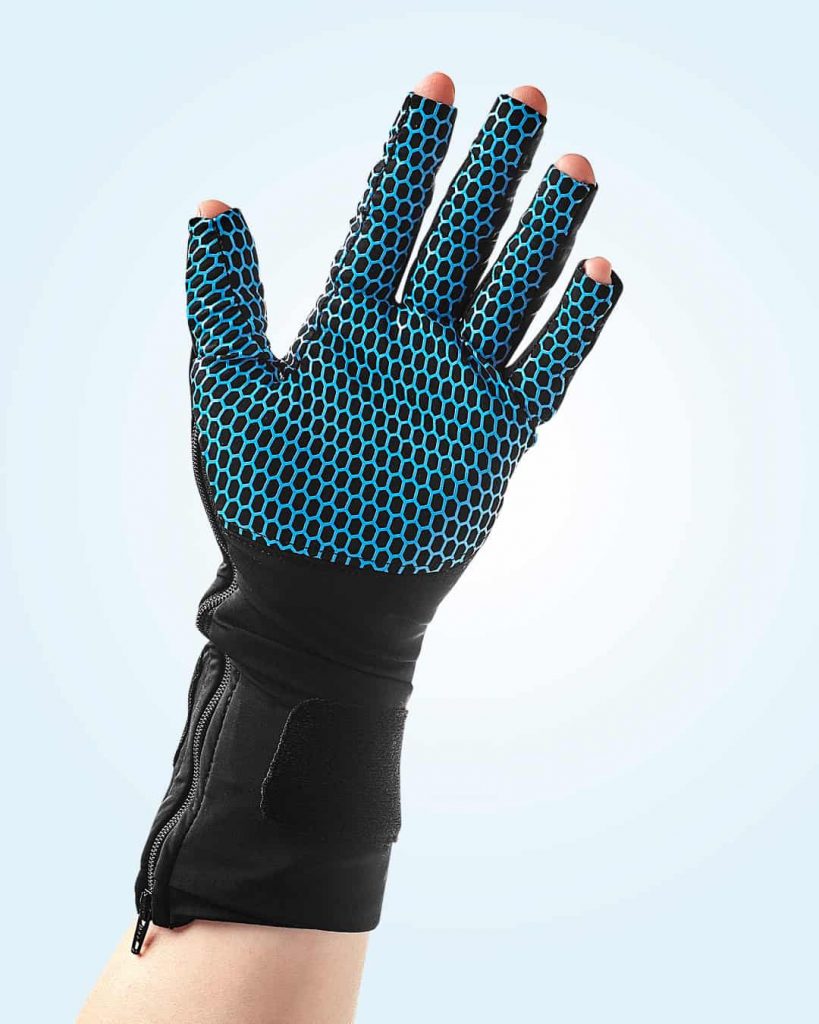 The MoCap Pro Fidelity
Use hands as a creative weapon.
26 sensors
20m Bluetooth range
The world's best hand motion capture glove now measures every degree of freedom of the hand. It has 26 highly accurate stretch sensors that produce usable hand data straight off the glove. Get performance that can push the boundaries of content engagement in record time.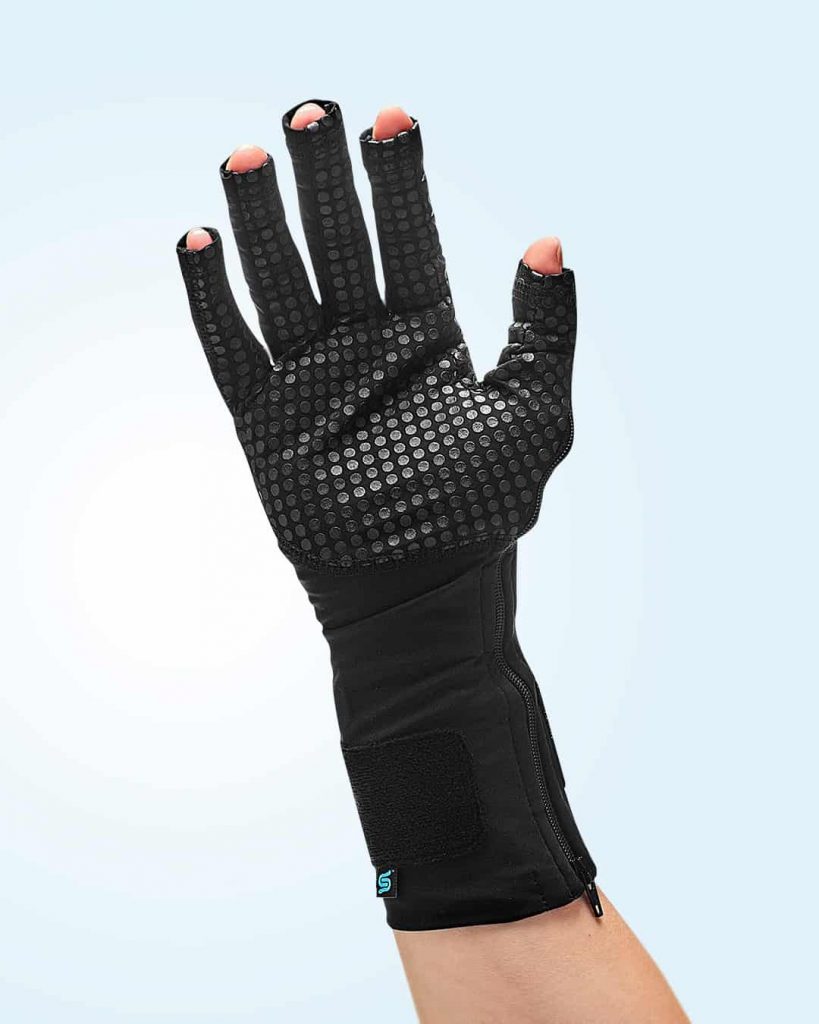 The MoCap Pro SuperSplay
Hand data with a smooth keyframe curve.
16 sensors
10m Bluetooth range
The MoCap Pro SuperSplay has 16 sensors and as with all StretchSense gloves, the underlying stretch sensor technology doesn't suffer from occlusion. Mocap teams can provide animators with usable hand data without the clean-up.
Comfortable, accurate and robust
StretchSense MoCap Pro series gloves are built for action. They are robust enough to hold their calibration during active scenes like rigorous combat or live applause. Made with a comfortable stretchy fabric, your performers can focus on their performance.
All day comfort on any hand
Stretchy fabric that stays comfortable for full-day shoots. The fabric allows for a wide variety of hand shapes and with three sizes available, it fits like a glove.
Designed for props
With thin, flexible fabric and grip pads across the palm and fingers, the MoCap Pro makes handling even the most challenging props easy.
Features prioritized by customer feedback
All day battery life, Bluetooth and SD Card for recording data, and machine washable.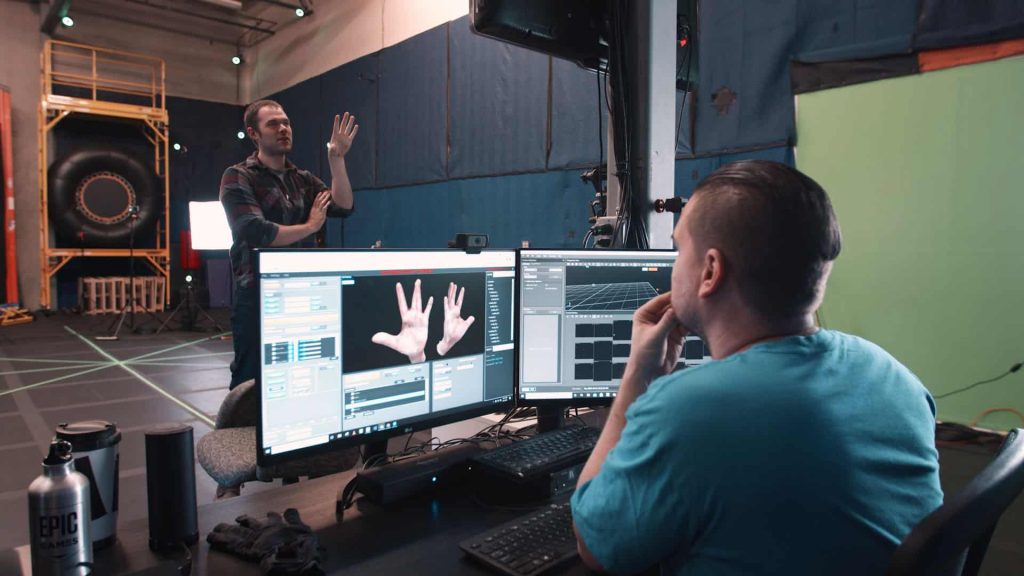 Connect your way – anywhere
Don't be limited by cameras. Work anywhere, your way. StretchSense gloves play well with optical and inertial body and face technologies. You can even capture new animations at your desk.
Stream live or retarget in post-production
Work from home using "deskcap"
Integrates or synchronizes with most major platforms, or export as FBX
(more information : StretchSense – Gloves)