AJA FS Family

AJA's FS family offers the full power of our hardware conversion expertise in compact 1RU rack Frame Sync units that offer unrivaled flexibility. Delivering AJA's industry standard up, down, cross-conversion technology for the highest quality images, FS units are ideal for high density applications such as mobile trucks and packed machine rooms, replacing multiple hardware units in a single rack space with up to four channels of 2K/HD/SD or one channel of 4K/UltraHD/2K/HD/SD processing in a single 1RU frame. The wide range of conversion possibilities makes them perfect for aligning disparate sources to a common format, integrating legacy signals into higher resolution workflows or handling whatever the production environment might throw at you.
FS-HDR additionally adds real time SDR/PQ/HLG transformations with 4K LUT capabilities on top of a full suite of FS product conversion tools.
FS products support the latest connectivity, with models supporting 12G-SDI, HDMI, and even fiber I/O.

Frame Sync

Up, Down, Cross-Conversion
Utilizing AJA's remarkable conversion algorithms, FS products support realtime up, down, cross-conversion from SD, HD, 2K and even 4K/UltraHD. Several 4K-capable units can be ganged together to reach even higher resolutions, up to 8K. Both Quadrant (Square Division) and 2SI (Two Sample Interleave) output formats are supported.

AJA's powerful hardware conversion technology ensures the highest image quality for your productions. Key conversion features include:
4K/UltraHD/2K/HD/SD up, down-conversion
SD/SD aspect ratio conversion
HD/HD cross-conversion (720p/1080i)
All done in beautiful 10-bit 4:2:2 with dedicated hardware.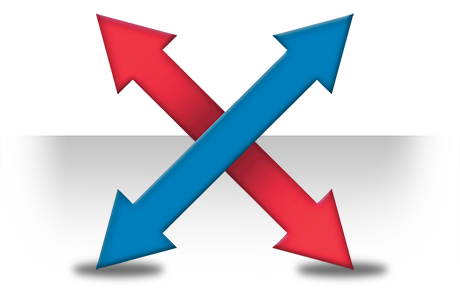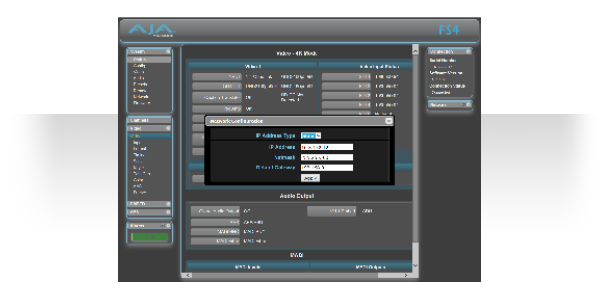 Remote Configuration and Control
FS products are network ready and support SNMP monitoring and web-based remote control. Units can be connected to any Ethernet network via the built-in 10/100/1000MB Ethernet port, allowing control and configuration of multiple FS units from any web browser on a connected computer. Configurations can be saved and applied to multiple units, ensuring consistency and quick configuration in large installs.

To integrate smoothly with the existing automation of a facility, many models can also receive external GPI commands to trigger a variety of functions.
FS Fiber Options
AJA provides a range of products and options to allow you to make the most of your fiber infrastructure. FS product offer SFP cages for Fiber connectivity and are specifically designed to enable conversion and transfer of baseband video and raw video data across Fiber allowing you to address Single-Mode and Multi-Mode needs. Simply visit our SFP Configurator to order the appropriate SFP for your model: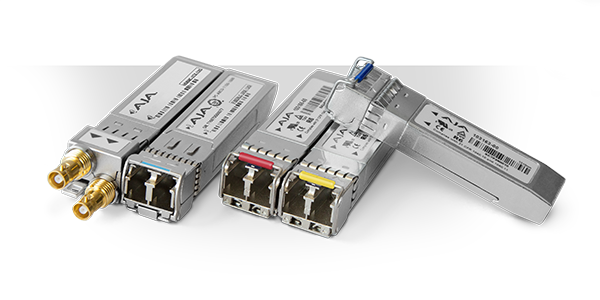 (Official website : AJA Video Systems, Inc.)