Faceware Camera Systems

PROFESSIONAL HEAD-MOUNTED CAMERAS
Mark IV Wireless
Headcam System
The entirely reengineered Mark IV is the most robust facial capture system ever. Built from years of on-set practical experience and an intelligent approach to engineering, our system will easily integrate into your capture environment and allow ease of use for your operators and comfort for your performers.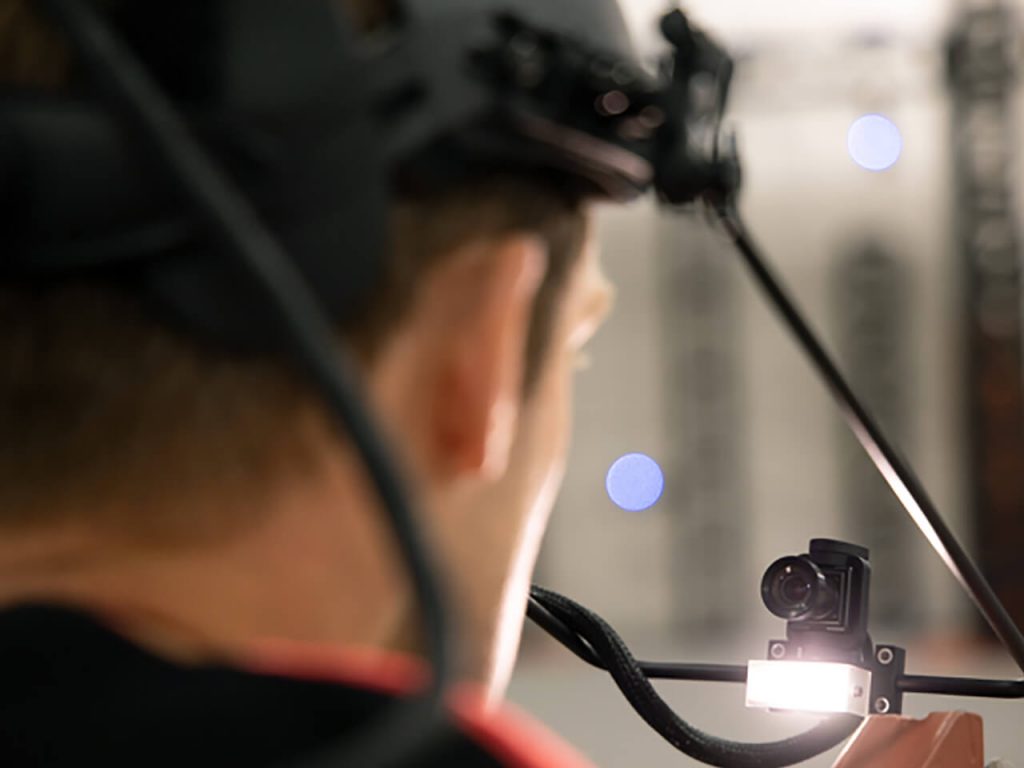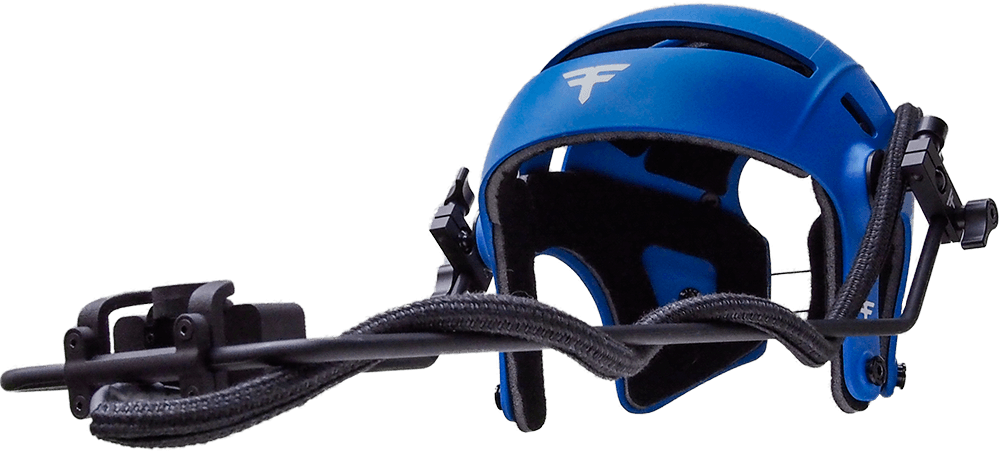 ---
The ideal headcam for the performer and the operator

Compatible with all major motion capture technologies
---
Engineered on set for the realities of performance capture


For use in Realtime and recorded facial capture workflows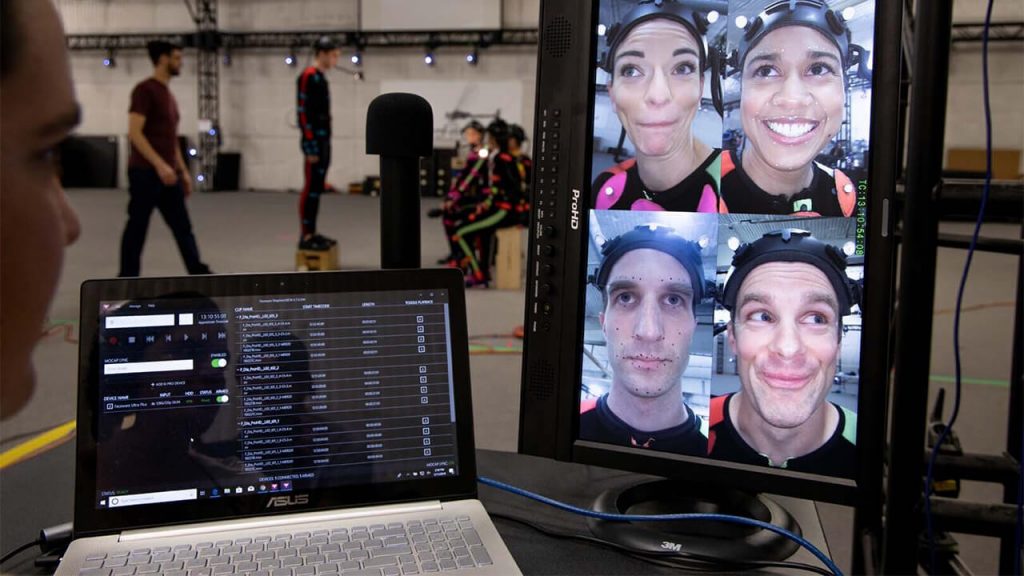 Trusted Experience
Our headcams are used daily by the biggest game developers, VFX houses, and animation studios in the world. Projects that need multiple cameras or have rigorous multi-week shoots have relied on Faceware headcams for over a decade.
Our engineering is fueled by our clients' feedback and our own hands-on experiences. Our features don't just sound good in the shop, they are solutions on set.
We offer the best support in the industry. Speak with real engineers when you have questions, watch helpful videos, and find full technical documentation on our support page. Every Mark IV comes with free, no-hassle repairs or replacement parts for one year. Extended warranties are also available.
Blue with Envy
Every component of the Mark IV is engineered to ensure the highest quality, the most reliability, and the greatest comfort. When capturing the face of your talent, the Mark IV is the tool you need to get the best performance possible.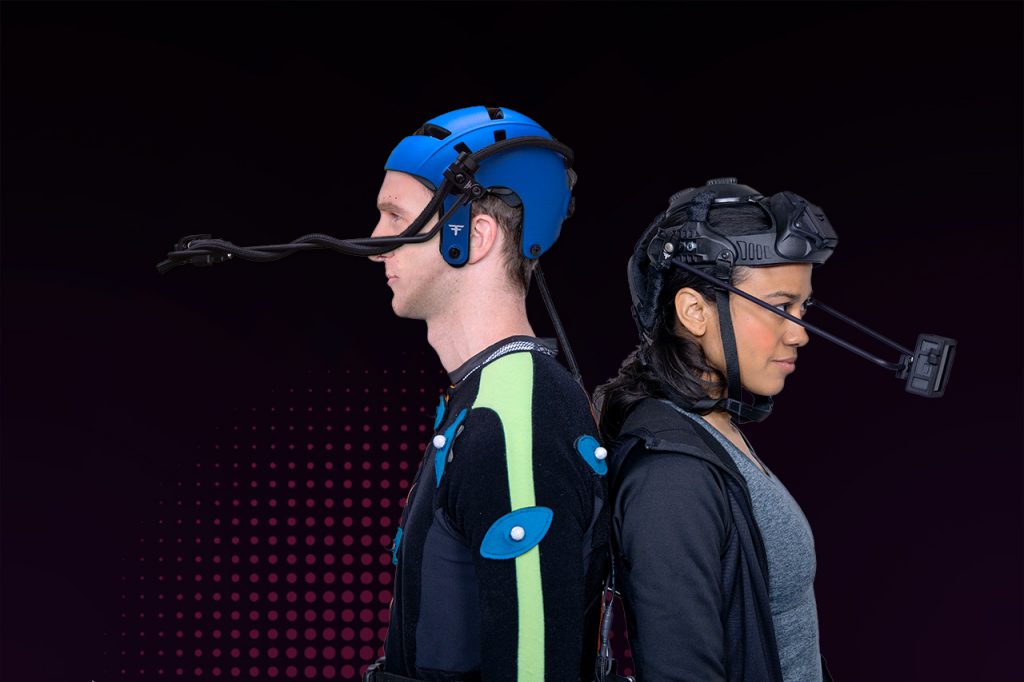 Rugged, Fiberglass Molded Helmet
---
Maximum comfort, stability and consistency, the Mark IV helmet is best-in-class for performance capture.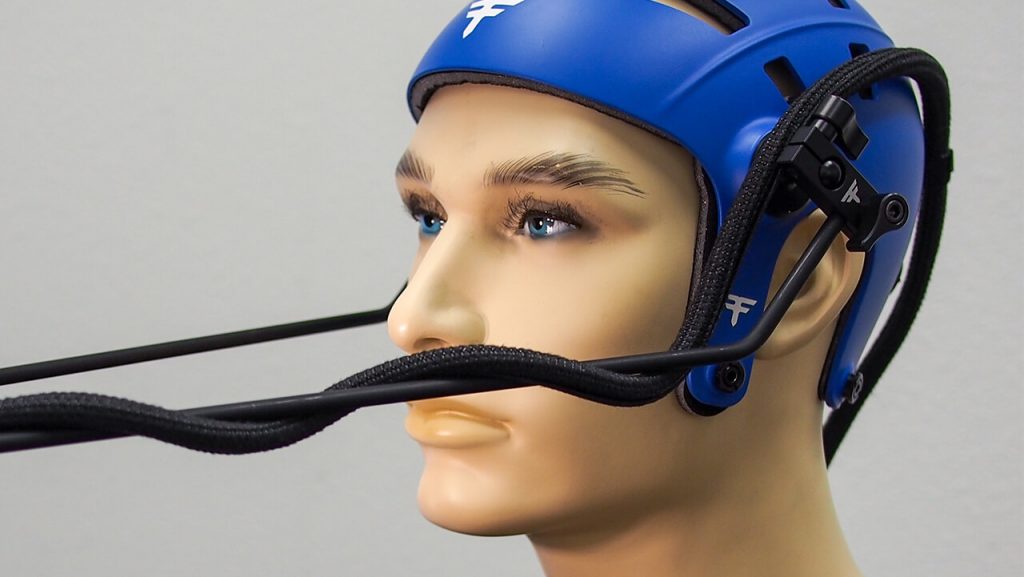 Lateral Stabilization
---
Maintain stability and comfort with "sideburn" stability bars and integrated chin strap mounting points.
Low Profile Camera Mount
---
Slim camera and rugged low swept bar sits below the actor's eyeline while capturing and illuminating your talent.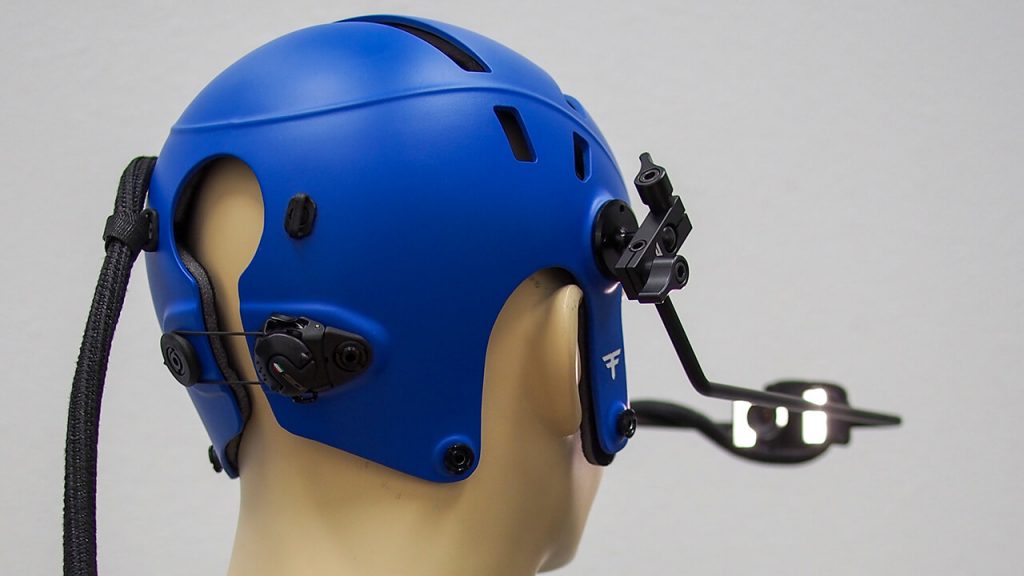 Easy Adjustment Thumb Screws
---
Make fast, easy adjustments to the fit and framing of the Mark IV with large, comfortable thumb screws.
REALTIME. WIRELESS.
The Freedom to Perform
With a 500ft (150 meter) range, sub 1-millisecond delay and flawless HD video stream, your performance is streamed instantly, dependably. Untether your actor and unleash their full potential.

99% of the World's Heads.
A data-driven approach to headcam engineering.
The Mark IV helmet was co-developed with one of the world's leading performance capture helmet manufacturers. We studied anthropomorphic head studies of thousands of subjects to create helmets that fit 99% of the world's heads, comfortably.
More Power.
5 hours wireless per battery
15 hours wired
1 hour charge time
We've created a substantial power system that uses an Anton/Bauer® Gold Mount Plate and a Bebob ® A45 Micro Battery that locks securely into place. Now you can shoot longer, with more reliability and less down time on set.
Silent Operation
Want to capture with audio?
Our system is completely silent. Special low noise cable wrapping, magnetic shielding on the power cables, no fans, no heavy PC wearables, just silent wireless video capture that is streamed or recorded in realtime.
The Fine Details
Our custom-built breakout box and streamlined cabling feature premium, robust cable connections to stand up to the rigors of being on-set.
Full Performance Capture with Shepherd
Full face and body performance capture is streamlined when you use Faceware Shepherd with your Mark IV headcam. Shepherd automates headcam recording functions and integrates with body motion capture systems, like Vicon and Optitrack, to synchronise facial and body mocap recordings on PCs and Windows tablets.

(official website : Faceware Technologies, Inc. – Mark IV)
---
ENTRY-LEVEL HEAD-MOUNTED CAMERAS
Indie Headcam System
Looking to break into facial capture, but don't need all the bells and whistles? The Indie Headcam system is designed for point-and-shoot simplicity. We built the system around the legendary GoPro camera units to allow anyone to capture facial performances with ease.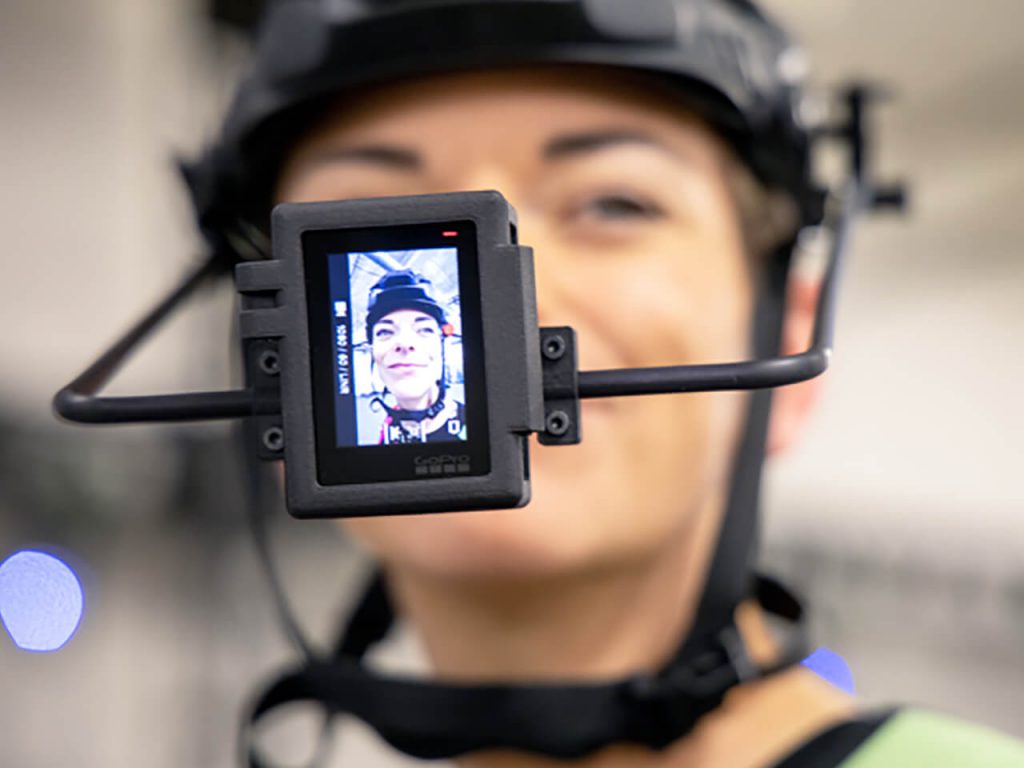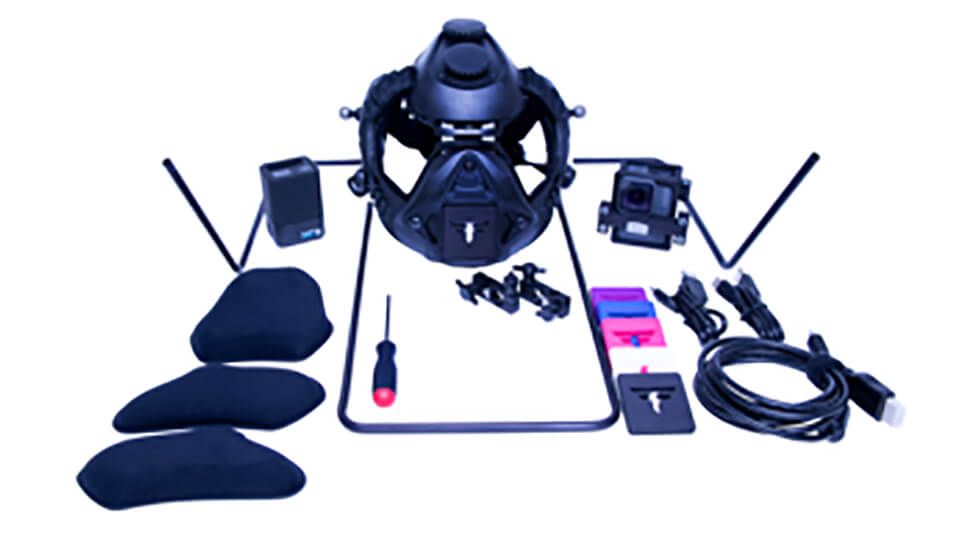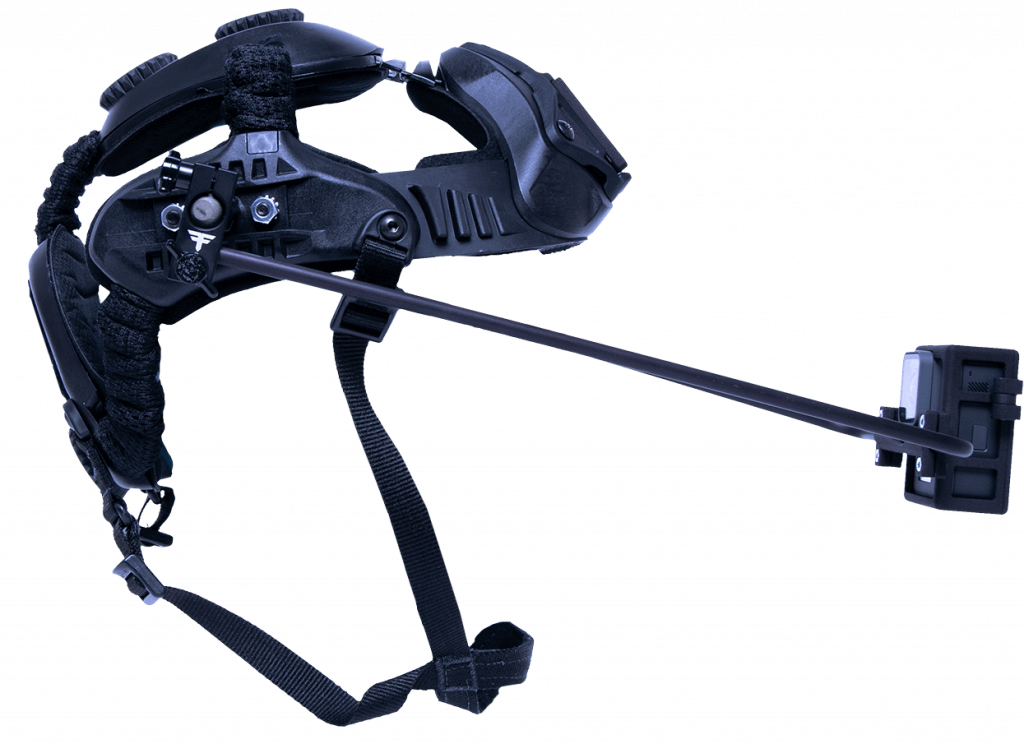 ---
Uses GoPro Cameras with on-screen touch display for easy integration and adoption

Built on ten-plus years of capture experience
---
One-size-fits-all helmet lightweight, breathable, and comfortable for extended use

Control your headcam remotely with the free GoPro App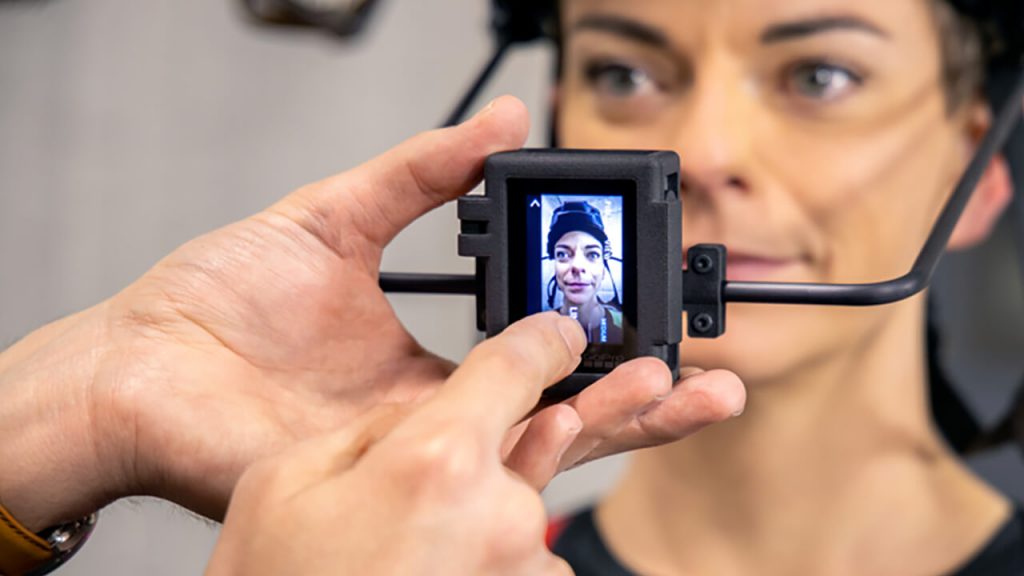 TOUCH SCREEN INTERFACE
---
Our entire system is designed to be operationally silent, allowing you to record production audio without interference.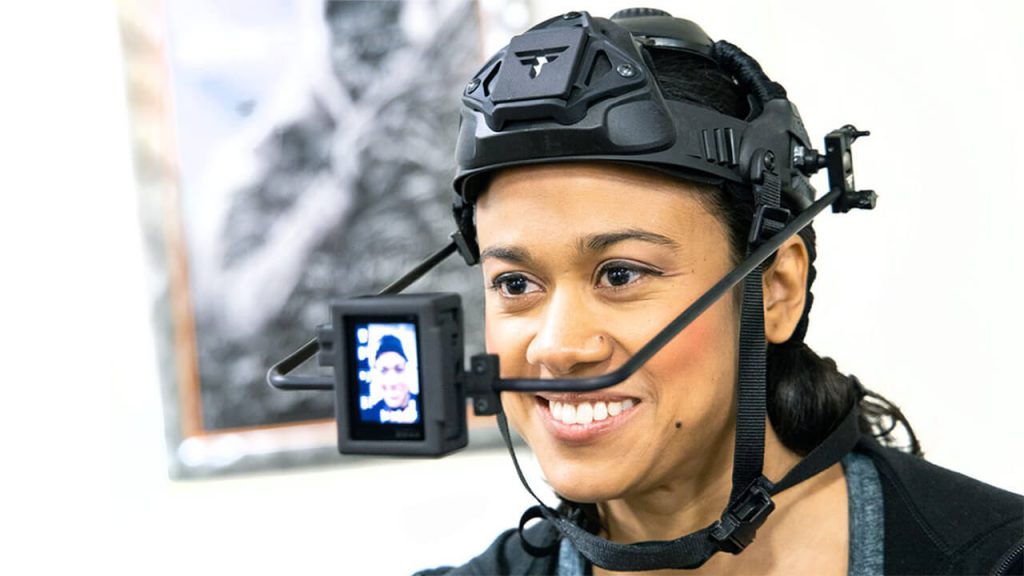 EASY POINT & SHOOT
---
The Indie Headcam system is the perfect introduction to head-mounted performance capture. The system assembles in minutes and you can be shooting facial capture in no time.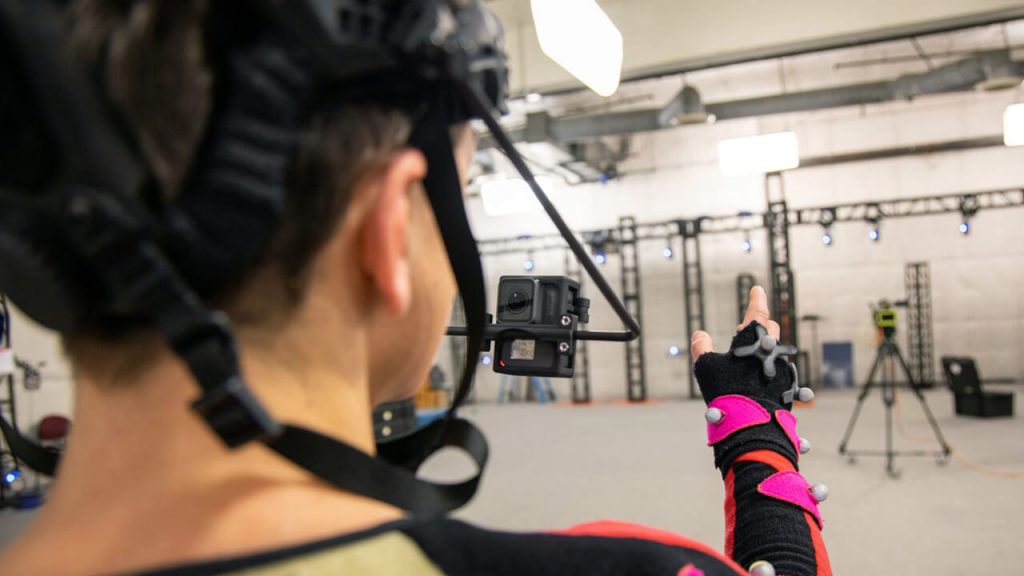 REALTIME OR RECORDED
---
Once you've got capture figured out you use your Indie Headcam system to either stream your performances directly onto your characters with Faceware Studio or load in pre-recorded performances into our Analyzer software for analysis and use in our Retargeter plug-in.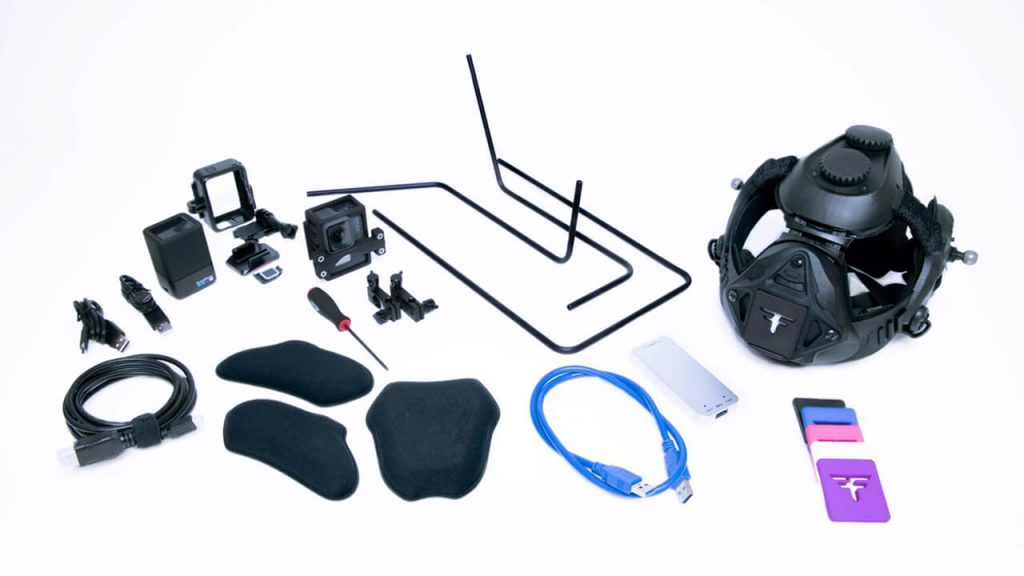 WARRANTY INCLUDED
---
Our systems are backed by a comprehensive 12 month end-to-end warranty which will repair or replace any component at no additional cost. Camera warranties may be extended each year for added security and predictable cost structure.
For Realtime or Recorded Performance Capture Workflows.
Explore the main features for the Indie Headcam.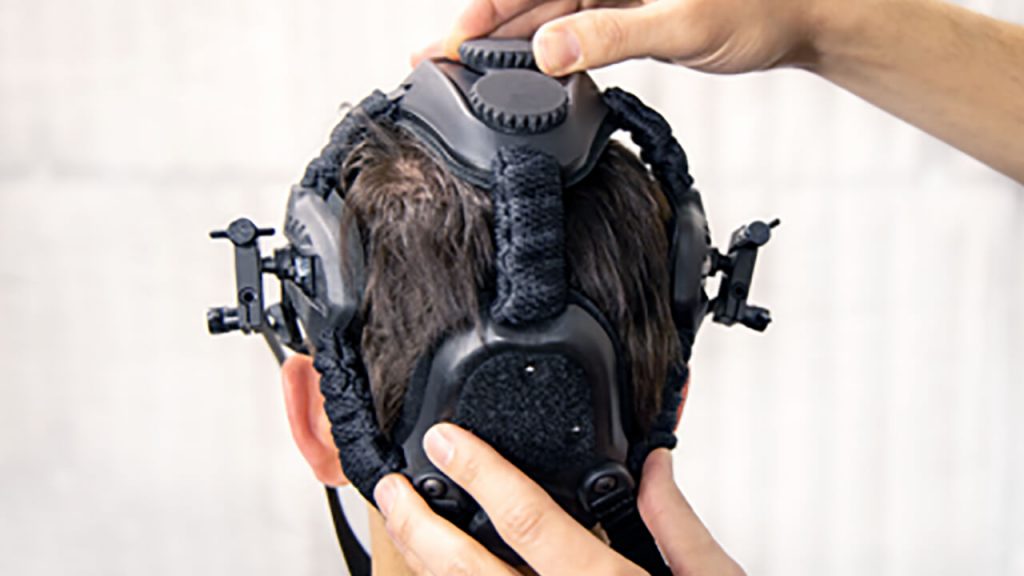 Fit anyone in minutes
Boasting an intuitive 'one-size-fits-all' build, the Indie Headcam easily adjusts to heads of all shapes and sizes it is lightweight, breathable, and comfortable for extended use. The helmet is designed and manufactured with over 25 years of experience. For increased comfort and support, three different thicknesses of interior helmet padding are included.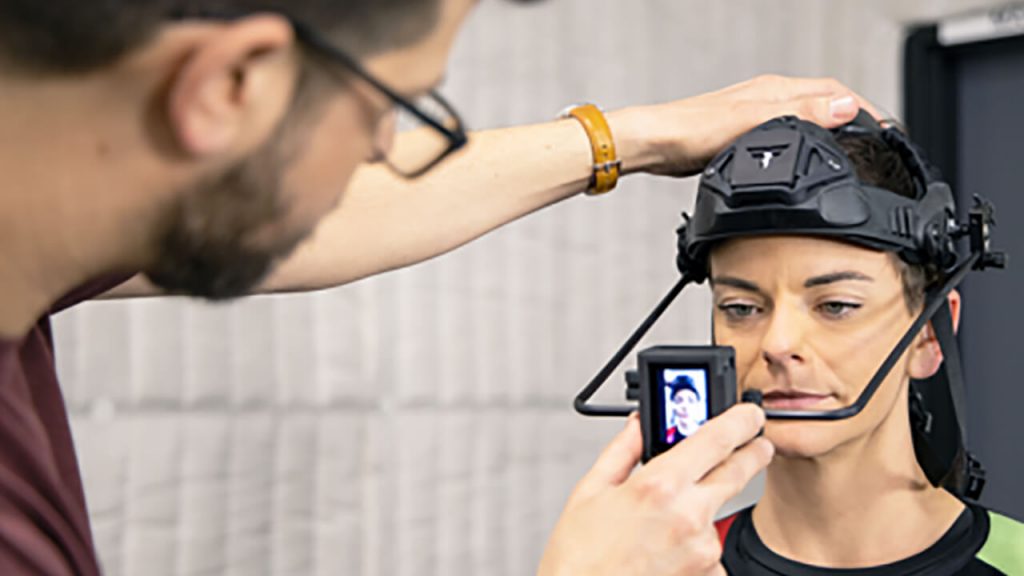 Multiple camera mounting options
Quickly mount the GoPro from the left or right side of the helmet, or secure it to both sides with the included hoop bar for maximum stability during high action shots.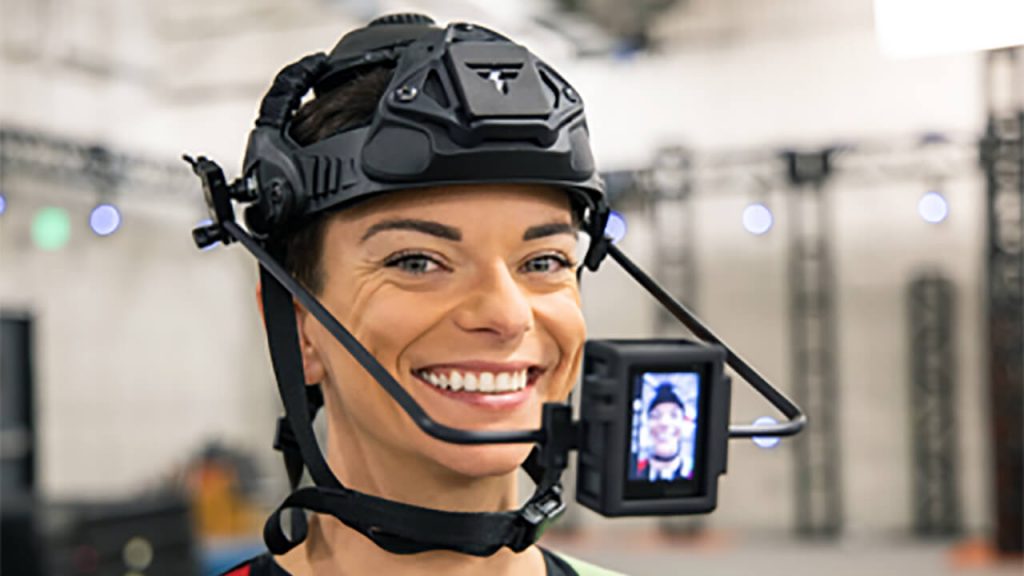 Control your headcam remotely
The GoPro App for iOS, Android, and Windows Phone makes it easy to start and end recordings and conveniently manage all GoPro settings. See what your camera sees in realtime for easy shot-framing. You can also view recorded videos directly through your phone.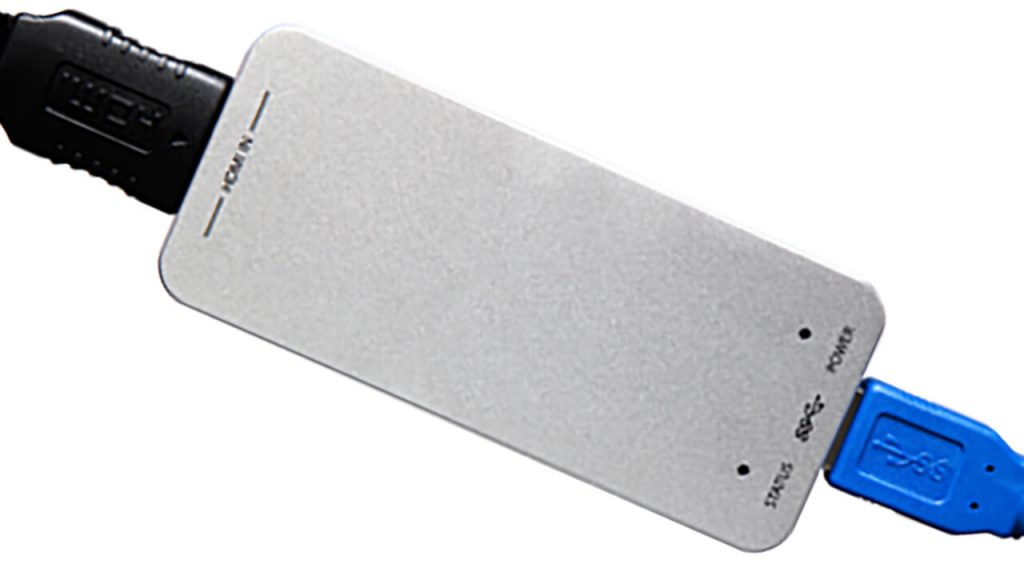 Record or stream video directly for use in Faceware Studio
Whether you need animation instantly or you want to record for later use, our Indie Headcam systems can do it all. The system includes an HDMI to USB 3.0 video converter, enabling instant animation with Faceware Studio. Or you can record performances on the included Micro SD card for use in Analyzer.
Go Pro + Faceware
Combining the proven GoPro cameras with Faceware's head-mounted performance capture means quality you can trust.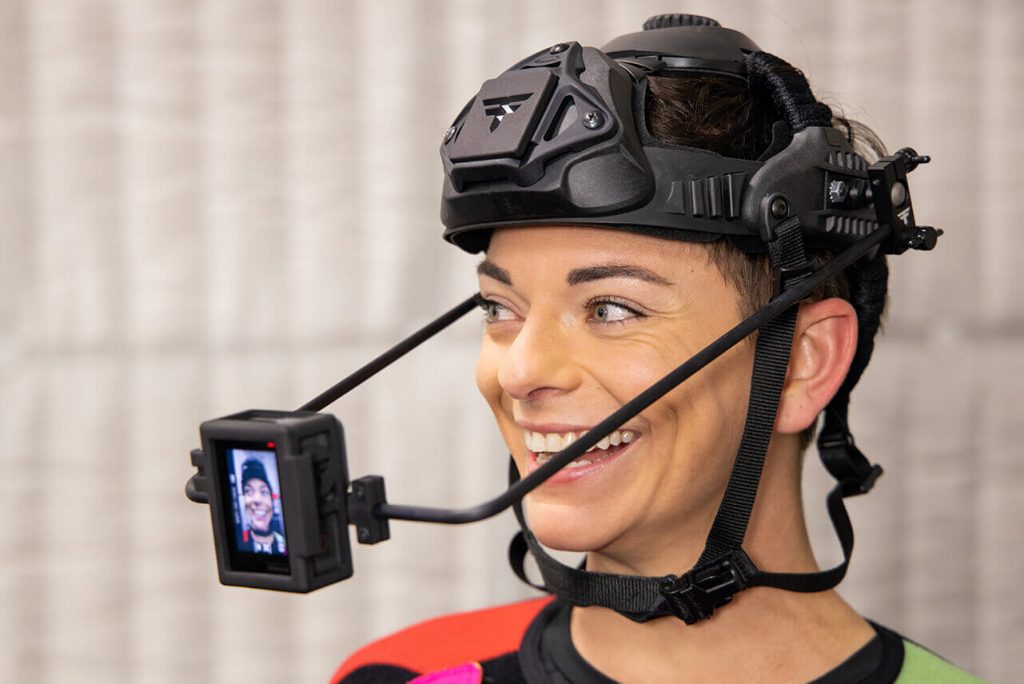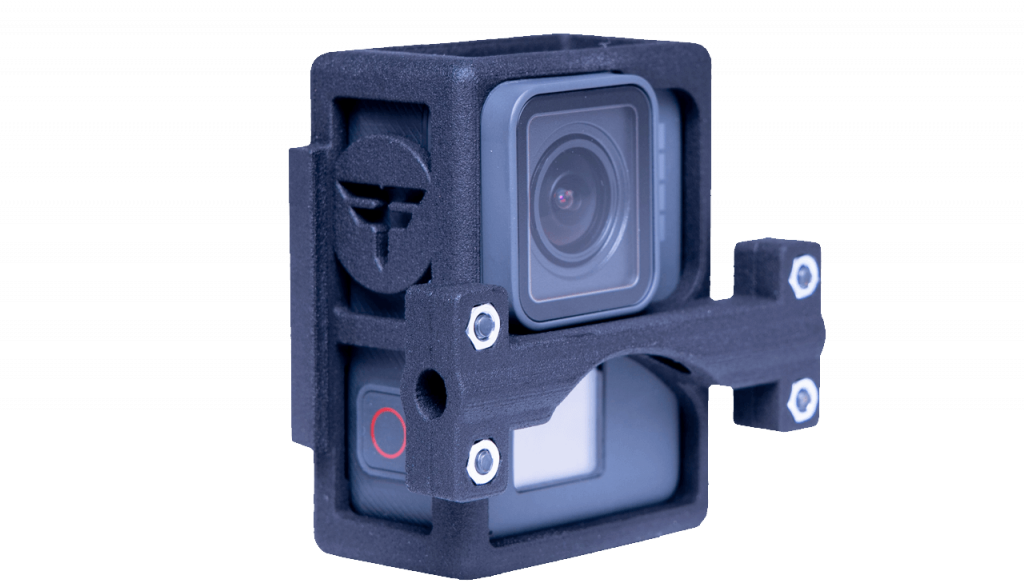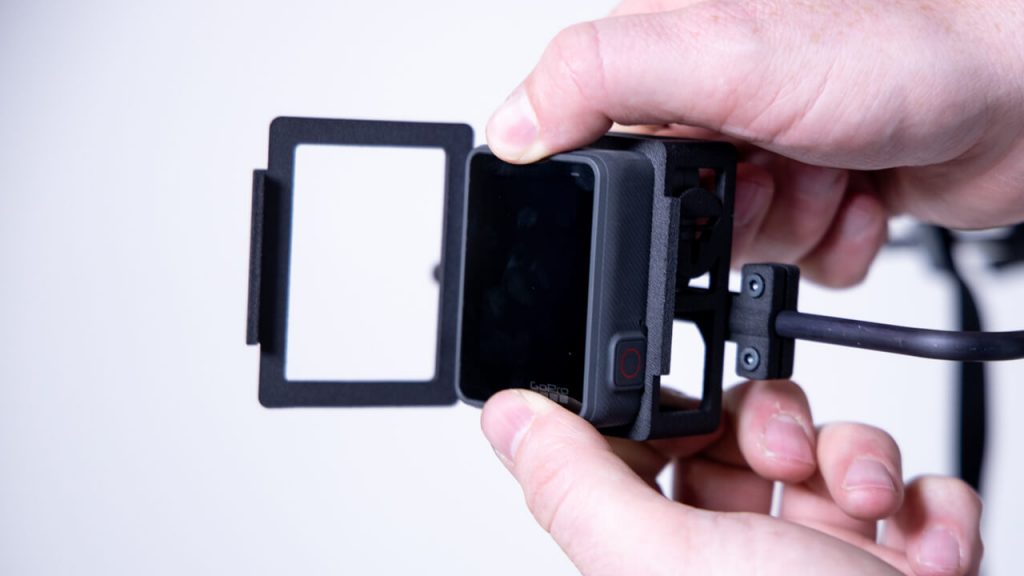 Custom Cage
---
Developed by our hardware engineers to house the GoPro while still giving you immediate access to the touchscreen, buttons and charging ports.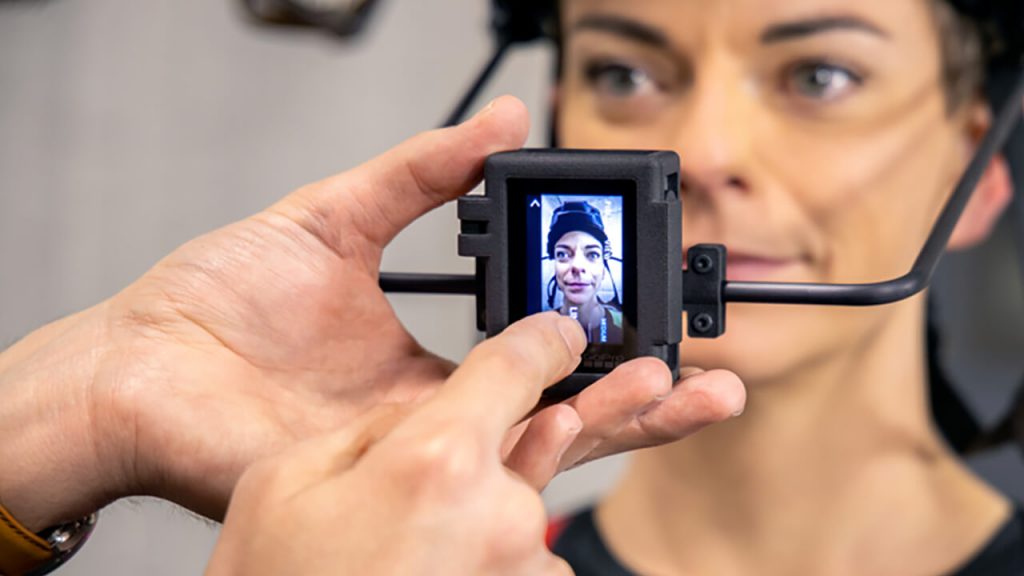 Touch Interface
---
Easily access the GoPro touch screen interface through the custom fit window in our cage.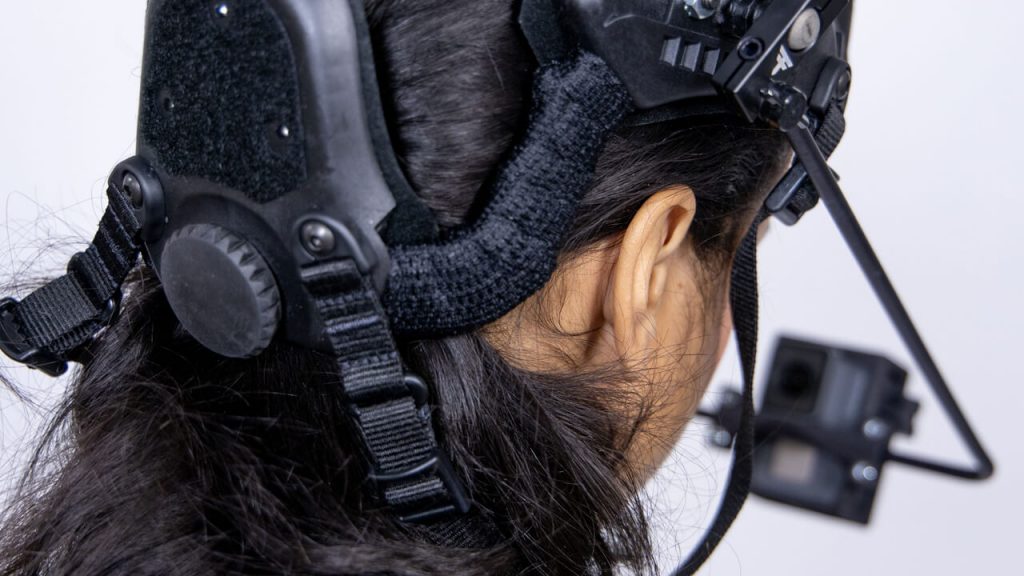 Silent Operation
---
The GoPro is designed to be completely silent while recording, meaning no background noise in your streams.
Performance capture starts with good data.
Perfect for high quality video capture in any size volume. Our rugged engineering resists damage on set and there are no markers to knock off.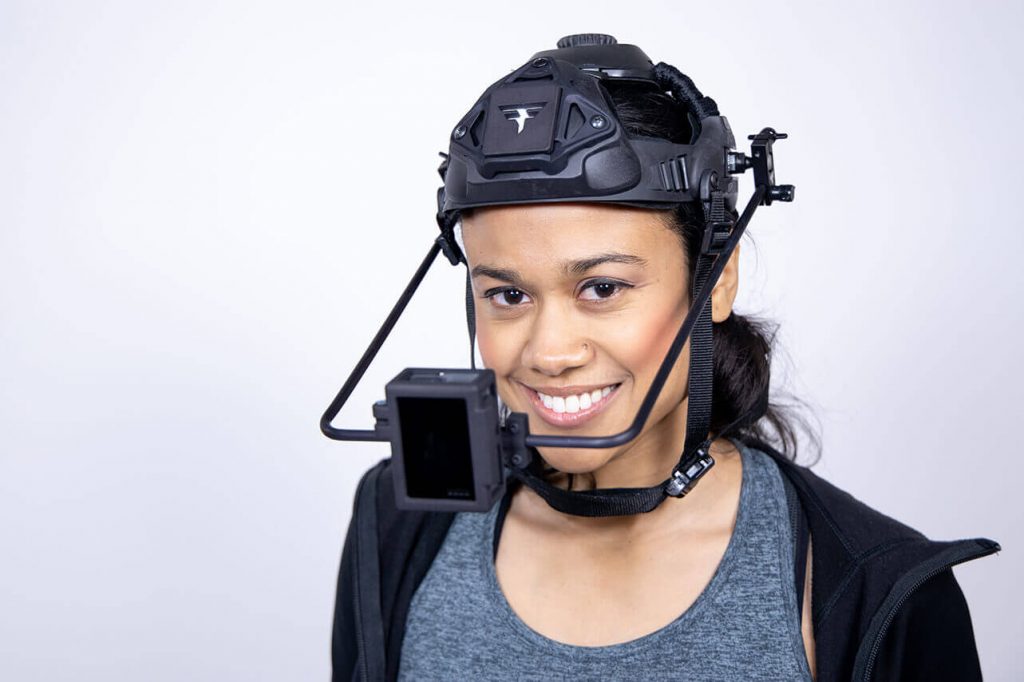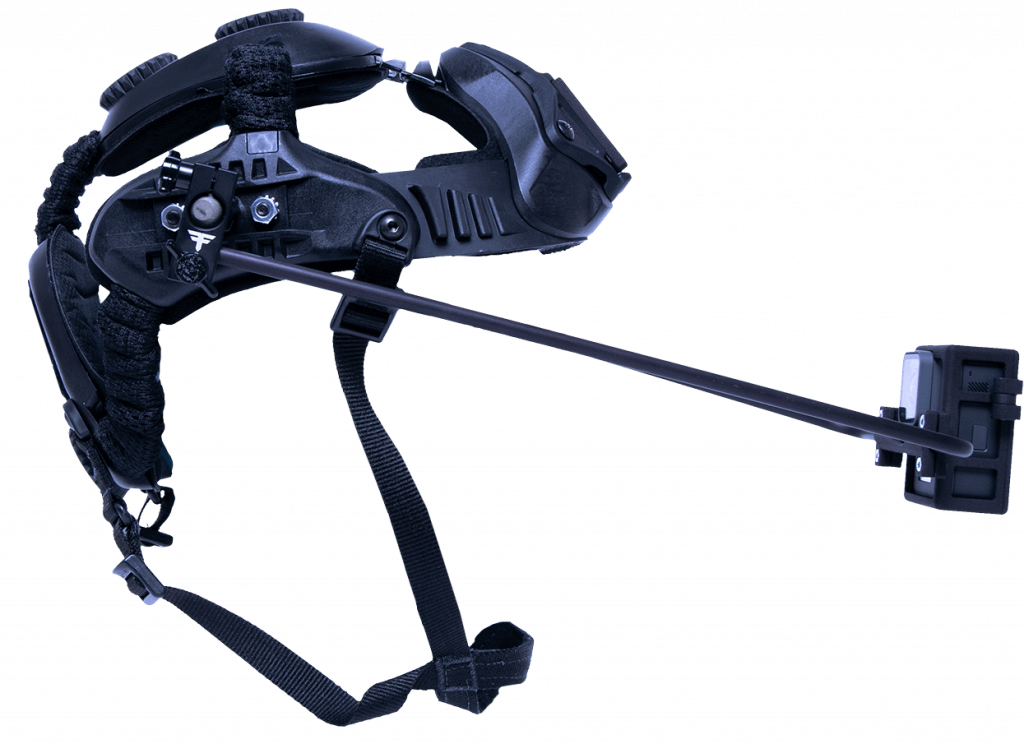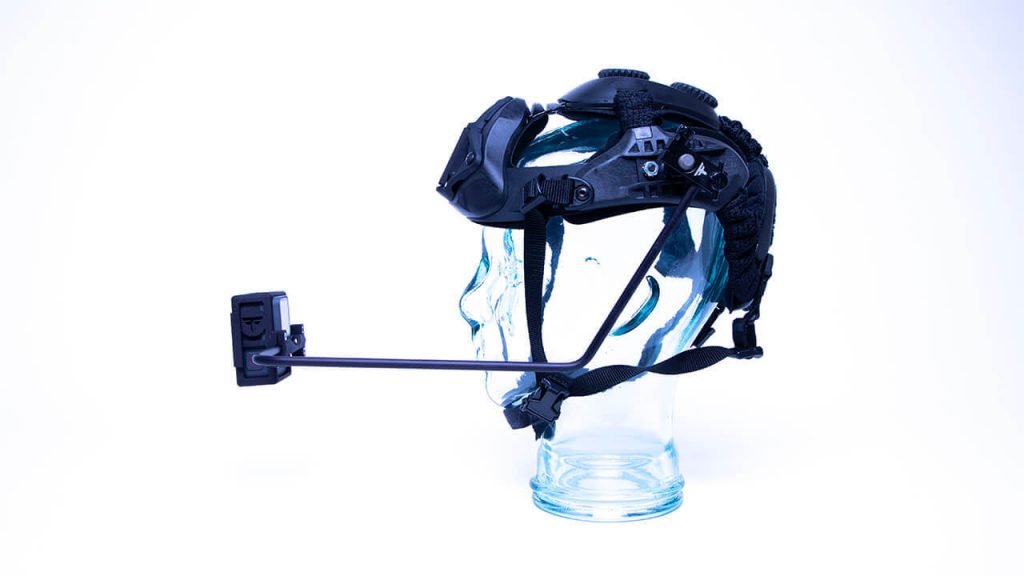 Unique Drop Bar Design
---
Our unique drop design bars clear the line of sight while enhancing stability, allowing uninterrupted performances without constant readjustment.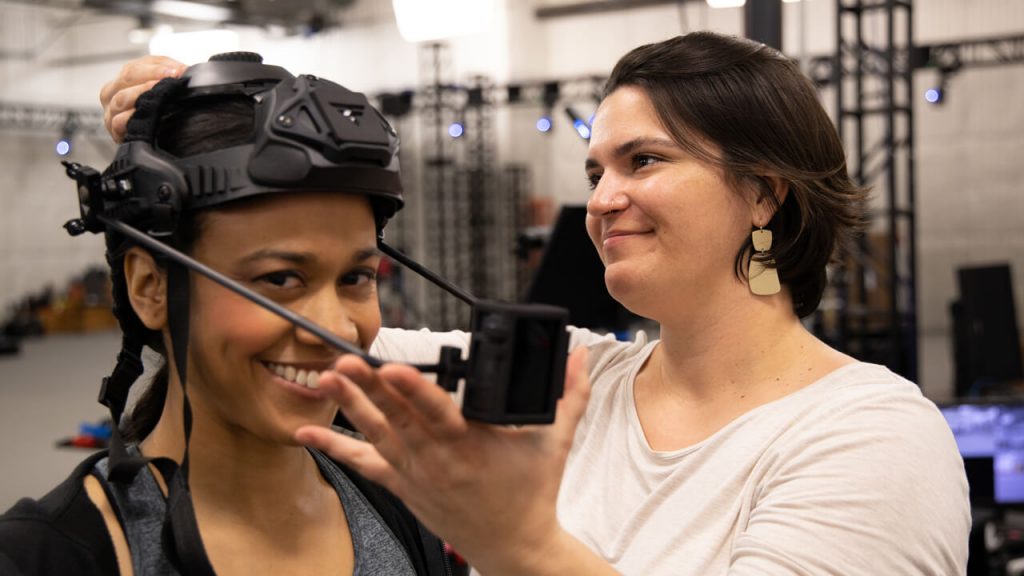 Quiet Mechanics
---
Our entire system is designed to be operationally silent, allowing you to record production audio without interference.
Technical Specs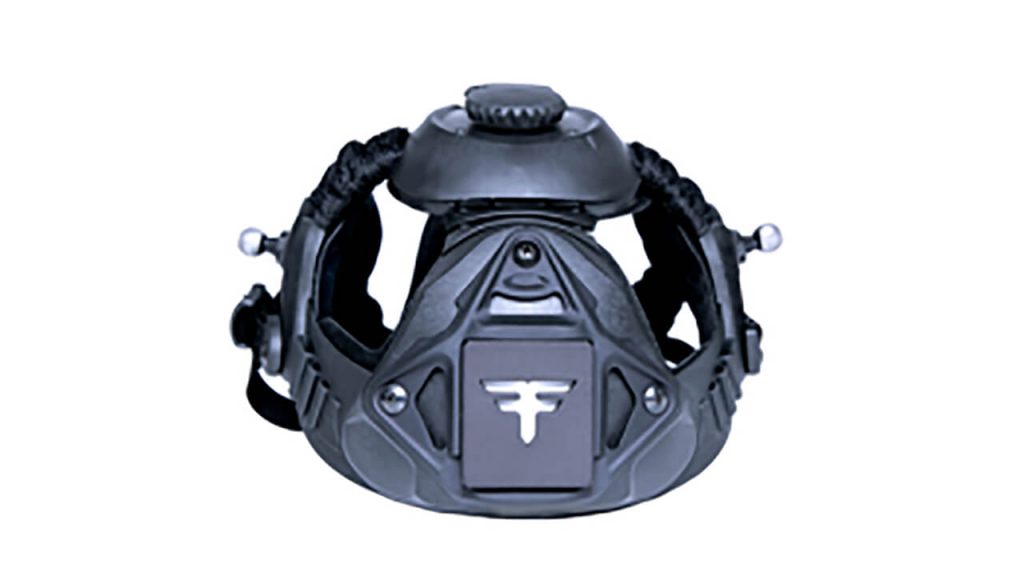 Helmet
Injection Molded Polymer
One size fits all
3 adjustment knobs for lateral, width, and length refinements
Lightweight and breathable (22 oz or 620 grams)
1/2 in steel ball joint with anodized aluminum blocks for quick and secure camera mounting
Interchangeable, machine washable helmet padding
Greatest utility, easily fit to any actor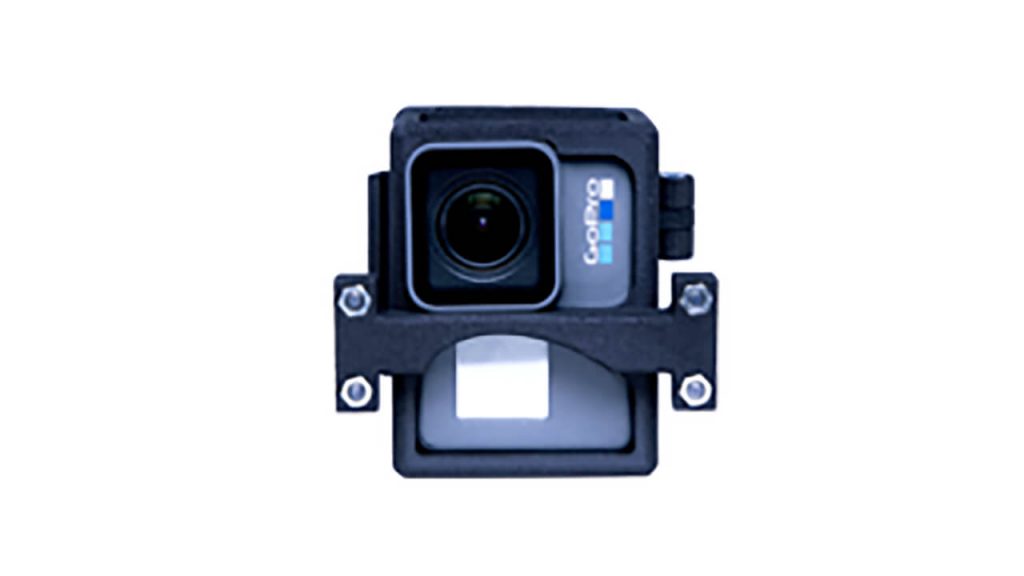 Camera
GoPro® Hero7 Black
Shoot in 1080p mode at 24, 25, 30, 45, 50, or 60 fps
Shoot in 720p mode at 50, 60, 100, or 120 fps
Remote control with wi-fi remote or GoPro App
Reverse Touchscreen
2-3 hour battery life
Records H.264 .mp4 files to microSD cards
Records reference audio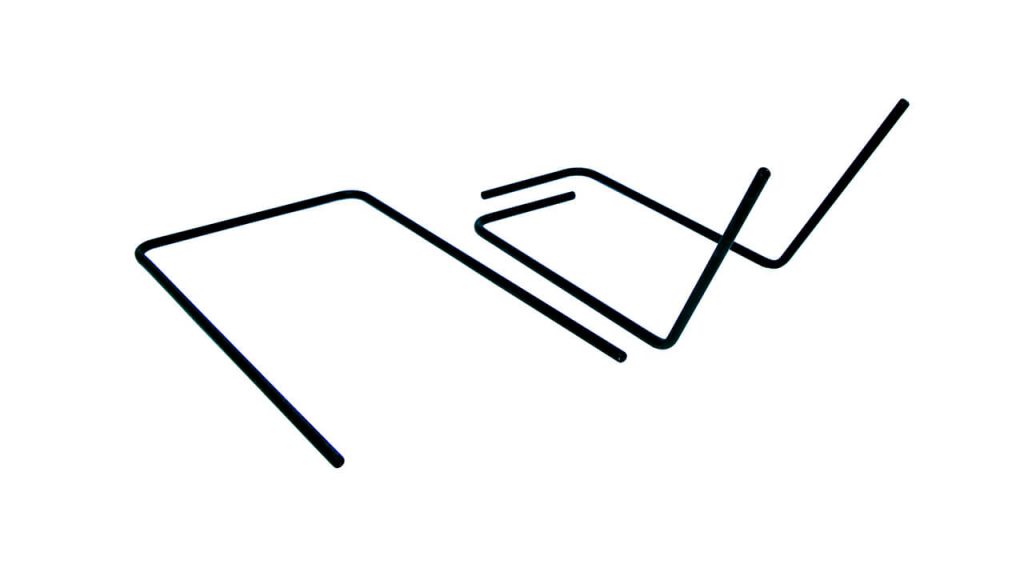 Camera Bars
1/4" (0.64 cm) anodized 6061 aluminum tubing
3 bars included
1 drop design left-sided bar at 8 in (20.32 cm) from the face
1 drop design right-sided bar at 8 in (20.32 cm) from the face
1 hoop at 8 in (20.32 cm) from the face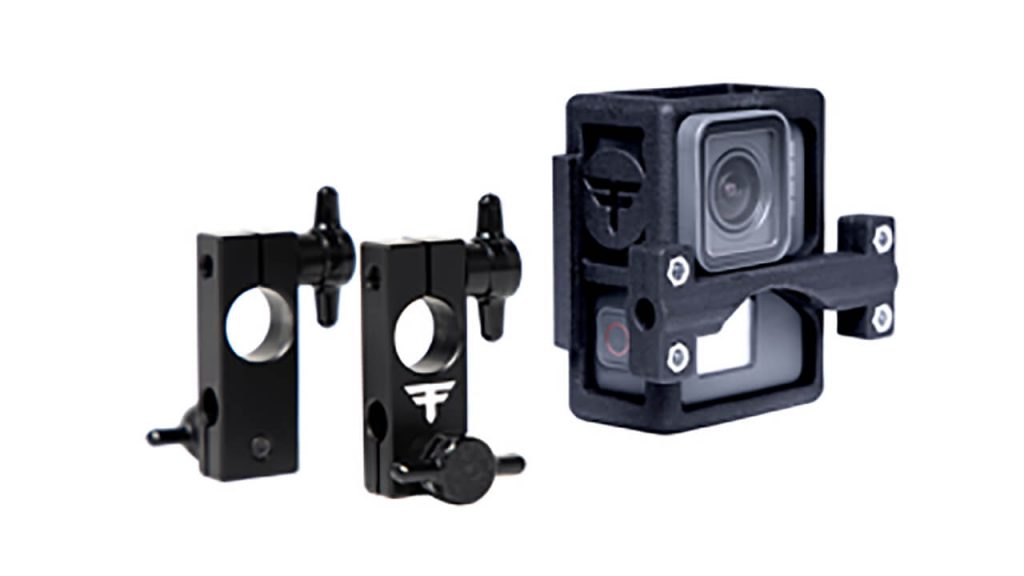 Mount
Two piece light weight, high strength, nylon camera mount designed for Hero7
Camera Mount with GoPro Hero7 weighs 3.5 oz or 100 grams
Compatible with all Faceware camera bars
Quick slide cage easily opens for battery changes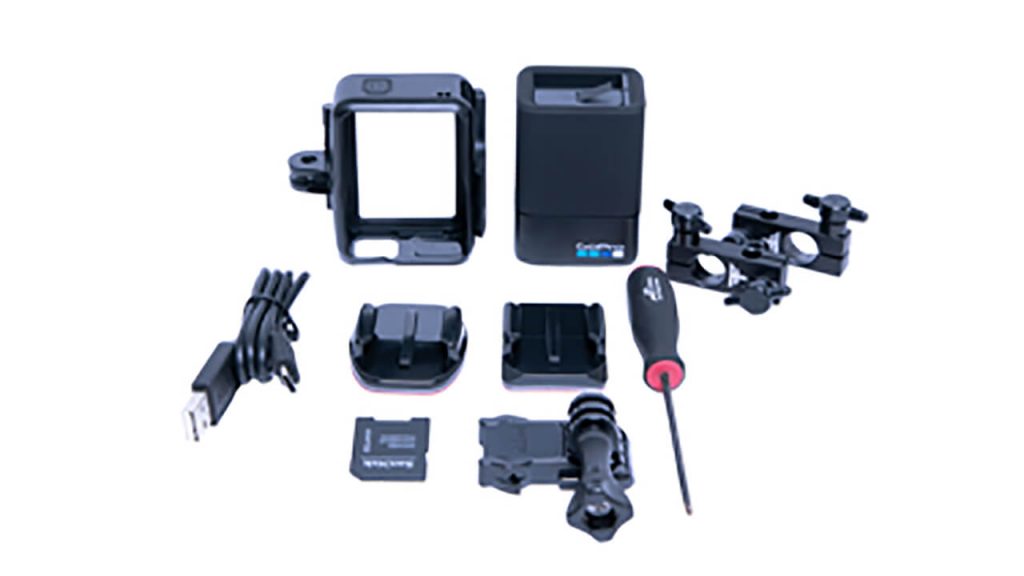 Accessories
Extra battery
32 gig microSD memory card
AC/DC battery charger
Hex ball driver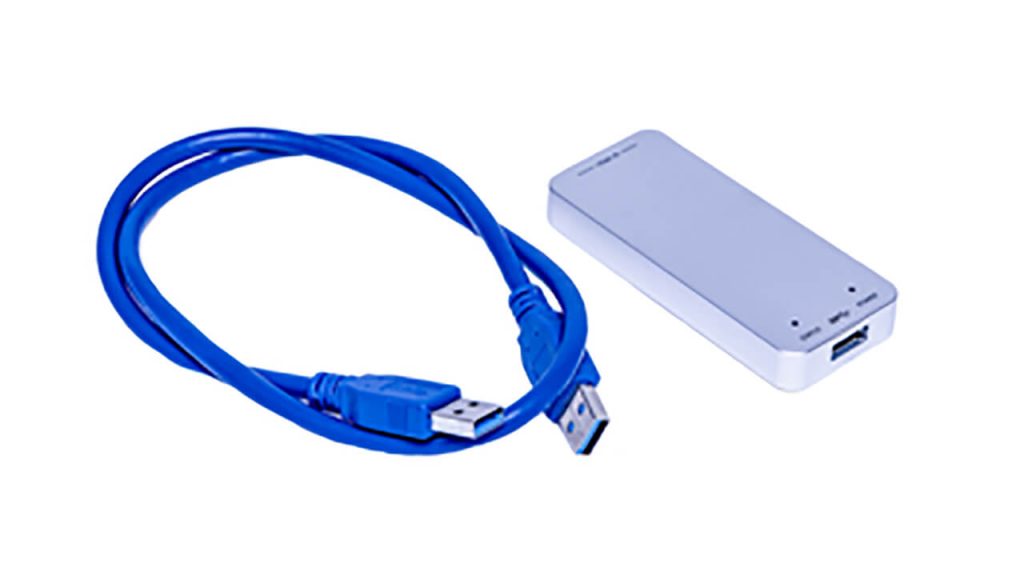 HDMI to USB 3.0 Adapter
HDMI v1.4a – supports up to 1920×1080 60p
Driverless hardware, truly plug and play for Windows, Mac, and Linux
Internal up, down, and cross converter
Realtime hardware for frame rate conversion and de-interlacing
USB 3.0, 300-350MB/s throughput
Includes USB 3.0 connection cable
Custom Laser-Cut Foam Hardcase
SKB I-Series or Pelican Air cases for all systems

(official website : Faceware Technologies, Inc. – Indie Headcam)