Shining 3D EinScan Pro HD

EinScan Pro HD
Improves the Efficiency of High-quality 3D Modeling
Inherited multi-functional and modular design of EinScan Pro series handheld 3D scanner, EinScan Pro HD delivers unparalleled performance in capturing high resolution and accuracy by handheld scanning. Exceptional versatility and powerful optimizations come together for the ultimate high-efficiency and professional-grade 3D scanning experience. It is reliable assistant for designers and engineers who care about high quality 3D modeling.
Scan Speed
(Handheld Rapid Scan)
30 ftps 1,500,000 points/s
(Handheld HD Scan)
10 ftps 3,000,000 points/s
100 Data Capture Lines
Enlarged Scan Range
310 X 240 mm
Scan Accuracy (Fixed Scan)
0.045 mm
Volumetric Accuracy (Handheld HD )
0.045 mm+0.3 mm/m
Minimum Point Distance(Handheld HD Scan)
0.2 mm
Versatile Scan Modes & Align Modes
Scan Modes:
Handheld Rapid Scan, Handheld HD Scan, Fixed Scan

Align Modes:
Feature alignment, markers alignment, turntable coded targets alignment, hybrid alignment and manual alignment
Modular Design for a Wide Range of Applications by Multi Scan Modes and Data Alignments
Modular designed Color Pack, Industrial Pack as optional add-ons to EinScan Pro HD extend your scanning experience for more applications. Multiple positioning methods,
including feature alignment, marker alignment, turntable coded targets alignment, manual alignment and texture alignment (with Color Pack ) , greatly enhance the scanning efficiency without additional preparation.
EXSCAN PRO
Developed by SHINING 3D,
ExScan Pro is a professional software for 3D scanning and data processing with a collection of both scan and mesh
editing tools for generating high-quality 3D models.
Solid Edge SHINING 3D Edition
EinScan Pro HD, including Solid Edge SHINING 3D Edition with the mainstream 3D CAD design functions,
brings a convenient and powerful 3D design tool to help achieve your creative ideas.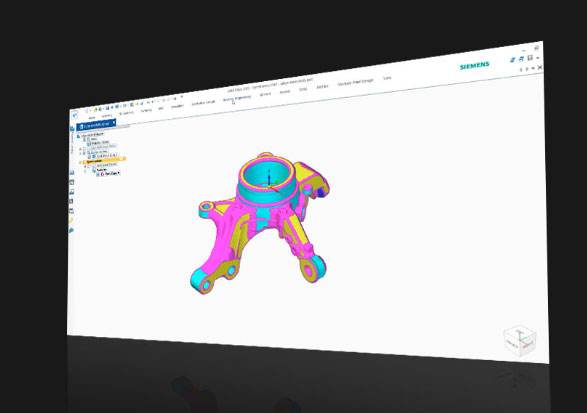 Take the Portable EinScan Pro HD Anywhere You Go
Ergonomic designed EinScan Pro HD with a light weight, you can easily take the scanner anywhere you go; easy plug-and-play let you run the scanner without complex installation; the compact size allows scanner moving freely with unlimited scanning experience.
Package Size

37×36.5×13.5 cm
Lightweight

1.13 KG
(official website : Shining 3D Tech.)