Chaos V-Ray for form•Z

Professional rendering for the design community.
V-Ray for form•Z — Developed by AutoDesSys
V-Ray® for form•Z is a collaboration between Chaos® and AutoDesSys. AutoDesSys develops and supports the product which is based on the V-Ray AppSDK and Chaos V-Ray rendering technologies.

The power of Academy Award winning V-Ray rendering is now available for form•Z. We have integrated V-Ray seamlessly into form•Z so that you will find your way around very quickly and get instant high quality renderings "out of the box".

"V-Ray for form•Z brings 3D models to life with ease and agility. The unprecedented integration with V-Ray allows for rendering and lighting to be an integral part of the form•Z design process, not just a final step. We are so excited to add this powerful tool to the form•Z product lineup and we cannot wait to see the wonderful creations it fosters!"
David Kropp, CEO, AutoDesSys, Inc.
V-Ray for form•Z In Action
TILTPIXEL Studios put V-Ray for form•Z to the early test. We challenged them to create an innovative model and image using form•Z pro and V-Ray for form•Z. The result is a stunning re-creation of the Harbin Opera House by MAD Architects.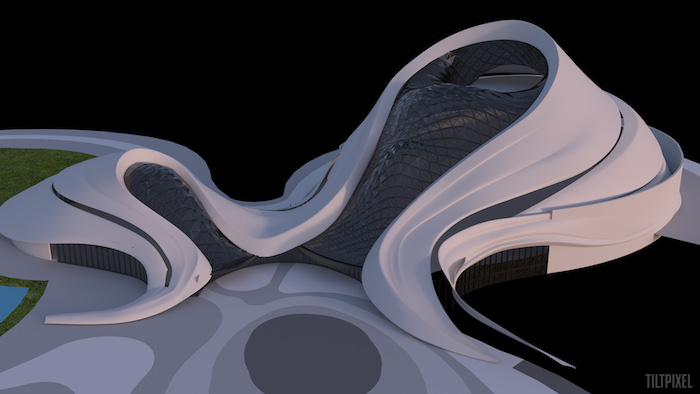 V-RAY FOR FORM•Z QUICK START VIDEOS

(official website : Chaos Software EOOD)