Formlabs Form 3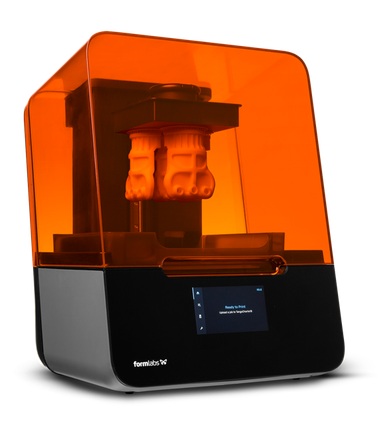 Flawless Prints, Every Time
Scale prototyping and production as your business grows with the Form 3, an affordable, industrial-quality 3D printer that consistently delivers.
Pinpoint Precision
The custom-designed Light Processing Unit (LPU) inside the printer uses a compact system of lenses and mirrors to deliver accurate, repeatable prints.
Crisp, clean features:
The high-power-density laser is passed through a spatial filter to guarantee a clean laser spot.
Consistent printing:
A parabolic mirror ensures that the laser prints perpendicular to the build plane, ensuring uniform print quality across the entire build platform.
Improved part clarity:
With LFS technology's improved layer registration and surface finish, translucent materials print clearer than ever, right off the printer.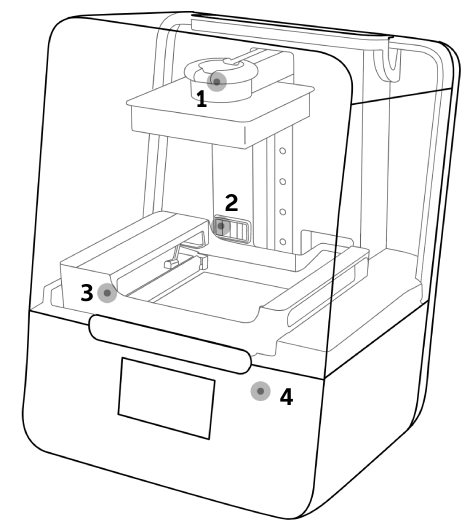 Optical Sensors
Optical sensors continuously correct for scale, power, and can even detect dust
Heating System
Smart, gentle heating system maintains temperature of resin for even curing
Level Sense
Robust resin level sensing reliably detects all Formlabs materials
Platform Detection
Build platform detection enables you to safely start prints remotely
Nonstop Printing
The Form 3 constantly monitors print performance so you can focus on bringing your most creative ideas to life. Integrated sensors help maintain ideal print conditions and send you alerts about the state of your machine.
Closed-loop calibration:
Optical sensors continuously correct for scale and power, and can even detect dust.
Hassle-free materials management:
Switch between materials in seconds with a simple cartridge system.
User-replaceable components:
The Light Processing Unit, rollers, and optics window can be replaced in-house, reducing the need for replacement printer shipments.
Grows With Your Business
Start with one 3D printer or many, and add capacity as demand grows. Use the same tool through prototyping and into production and easily expand into new applications.
Industrial quality for all:
The Form 3 offers industrial capabilities at a fraction of the price of traditional industrial machines.
Get started now:
Formlabs 3D printers are ready to plug and print right out of the box, no specialized training required.
Avoid delays:
Bringing production in-house with the Form 3 provides the fast turnaround time and flexibility you need to scale.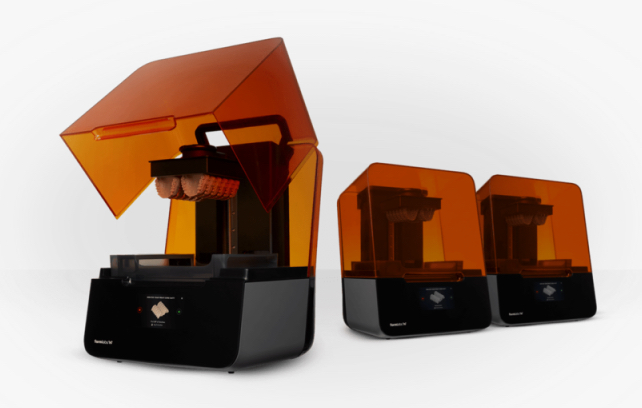 Design
Design your model in standard CAD software and import an STL or OBJ file into our PreForm print preparation software.
Print
Send prints over WiFi, reprint previous jobs, and manage your print queue with ease with the printer's intuitive touchscreen interface.
Post-Process
Easily tear away light-touch supports after printing, then transfer parts to Form Wash and Form Cure for simplified rinsing and post-curing.
The Next Generation of Industrial 3D Printing
With advanced Low Force Stereolithography (LFS)™ technology, Formlabs has completely re-engineered resin-based 3D printing to drastically reduce the forces of the print process.
Units – Metric
25μm
XY Resolution
250mW
Laser Power
25 – 300μm
Layer Thickness
14.5 × 14.5 × 18.5cm
Build Volume
(official website : Formlabs.com – Form 3)